Paint better, faster...
Richard Robinson - Artist
Hi, welcome to Mastering Paint. You've found what I hope you'll stay to discover is perhaps the best painting course available on the internet. I'm Richard Robinson from New Zealand. I've been a professional artist since 2001 and like all artists I'm always trying to do better than my last painting. After many years of searching for the best quality art instruction I chose to use the Virtual Art Academy® course to improve my painting, because as far as I know, it's the best available.


What is the Virtual Art Academy painting course?

Why is it so powerful for learning to paint?
Here's how it works for you…



The 3 Keys to painting better


Why is it so hard to learn to paint well?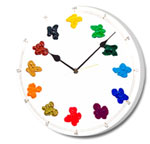 Most beginners these days say the biggest reason it's so hard to learn to paint well is that they simply don't get enough time to paint. What I've actually discovered though is that the biggest impediment to learning how to paint well is not how much time we have, it's what we learn in the time we do have. The usual haphazard learning most people attempt means a very slow road to improvement. To improve quickly you need really good teaching and a well structured learning plan. That's exactly what the Virtual Art Academy course gives you.



Join me on the adventure...