August 15, 2022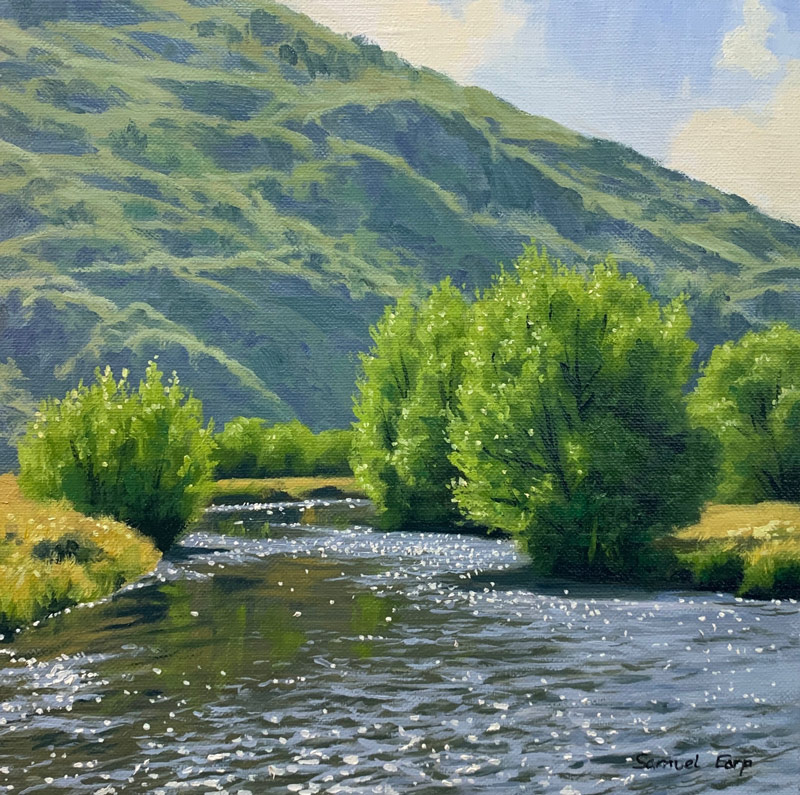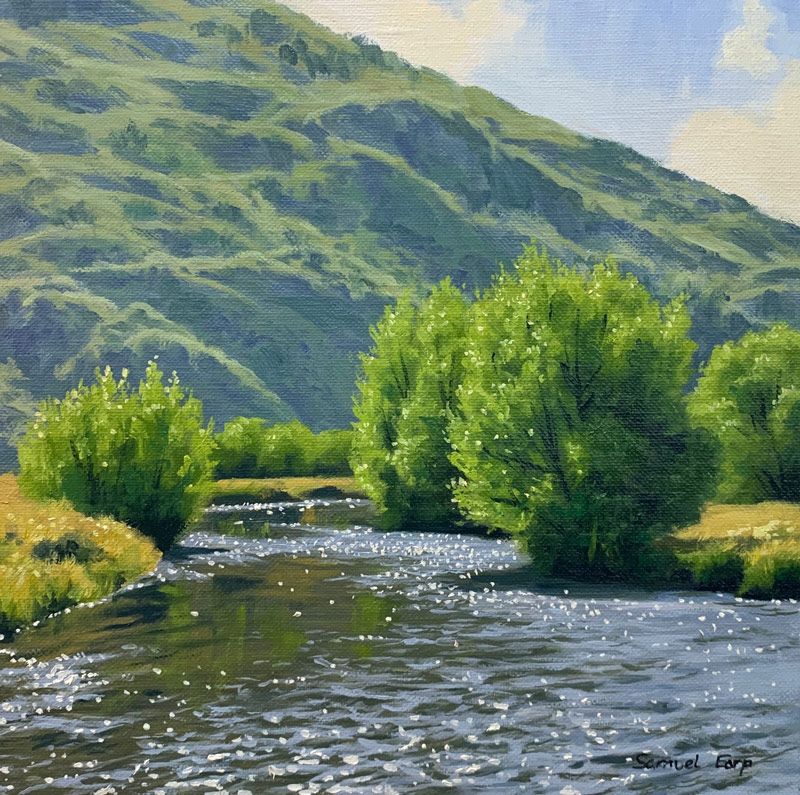 "Summer Willows" 12x12" Oil on Linen by Samuel Earp
Get the video lesson here: https://mypaintingclub.com/lessons/229-Summer-Willows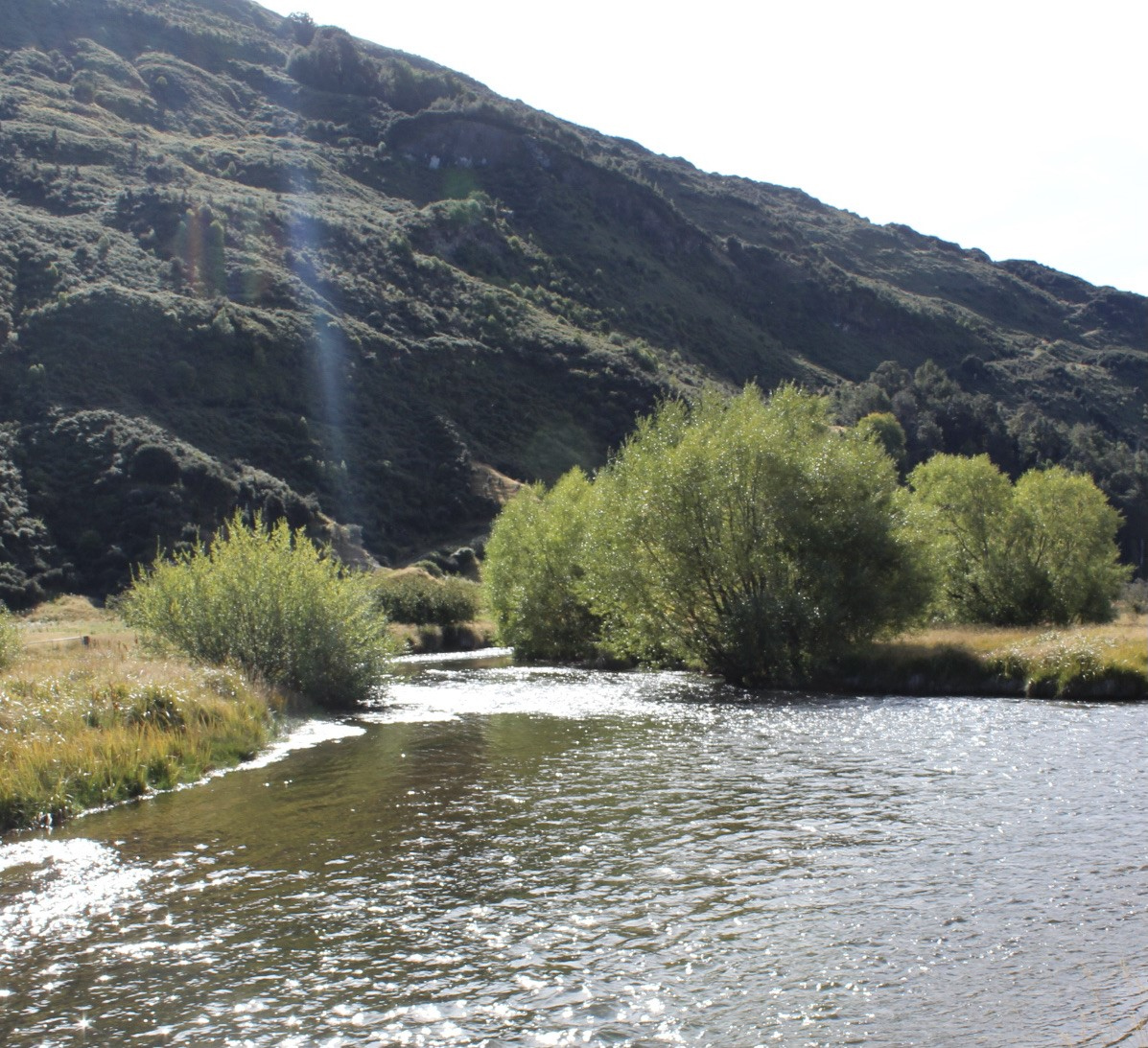 Photo Resource, Glenorchy, NZ
Painting sparkling realism
In this painting video I show you how to paint a landscape that features willow trees and a river that is shimmering in the bright summer sun. Follow me step by step as I show you how to paint an engaging landscape, create atmospheric depth, paint realistic trees and water and mix greens. My videos are infused with art theory so you can learn as you paint and you can use the techniques in this video to recreate this painting and in your own paintings.
Student Critiques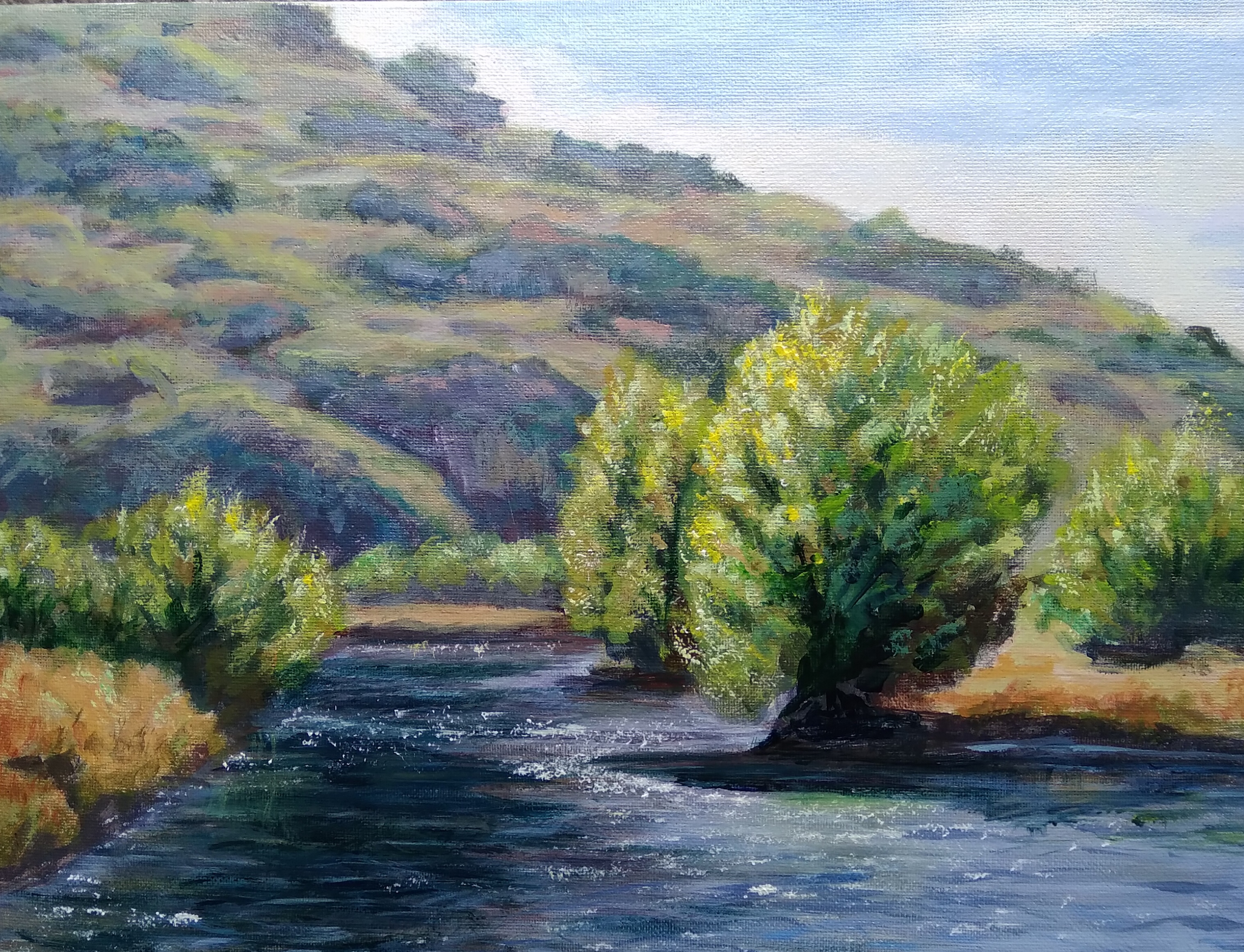 Evelyn Tuhi-Herewini
Very nice painting here, I love your expressive use of colour and your painterly style. Values look good and you have your darkest darks in the trees which is what we want here. With regards to colour, go easy on the alizarin crimson as it is a strong colour and can easily overpower your mixture, the same with the cadmium yellow in the trees. Try and keep the colour mixes as simple as you can to keep the colours looking cleaner. This comes with brush milage and the more you keep painting. Other than that this is a very nice painting, great work.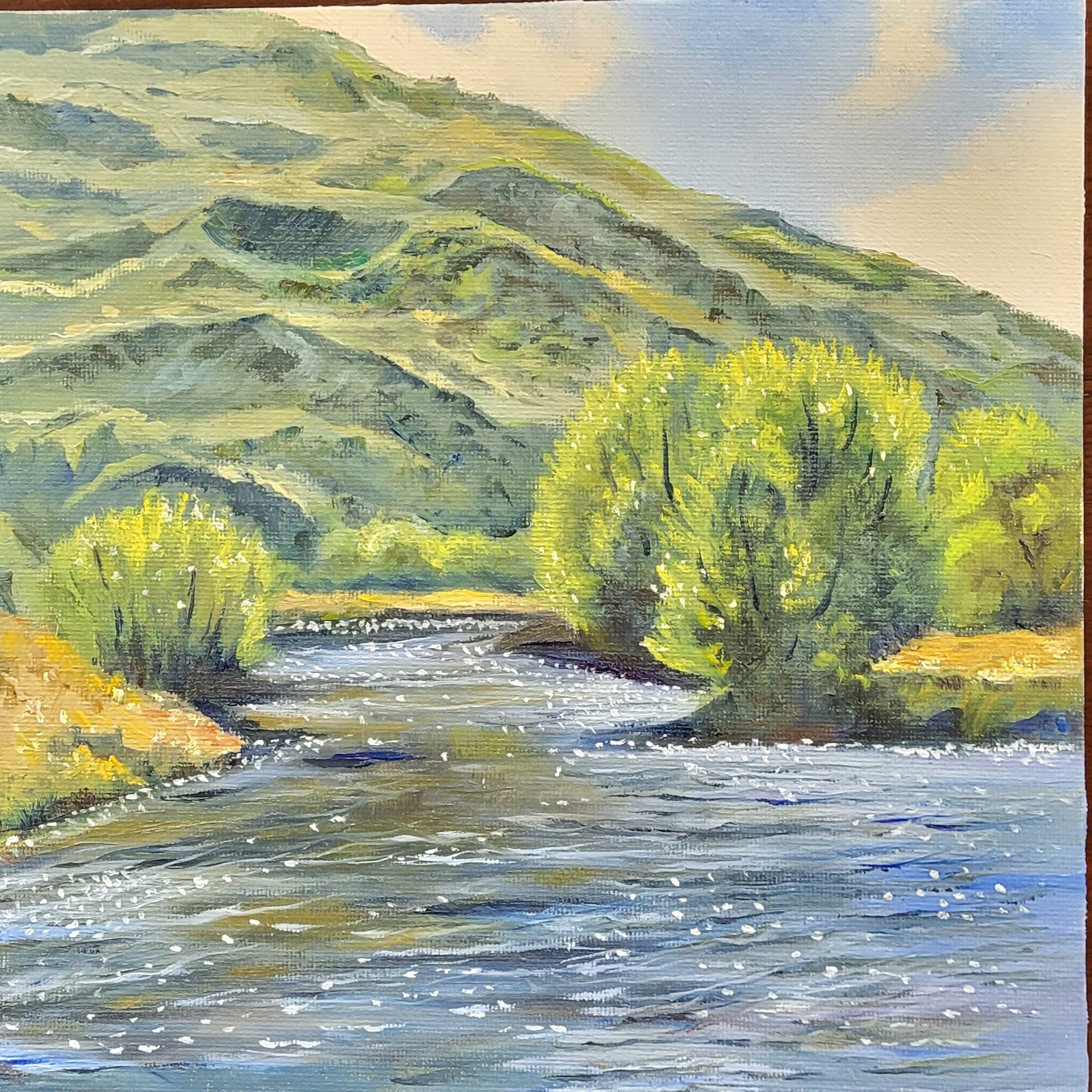 Cheryl Stanford
This is a nice painting, composition looks great and so is the colour harmony in this painting. I love the way you have communicated the flow and rhythm of the river. Pay attention to the values in your painting, the tree shadows need to be darker. Remember we will find our darkest darks in the foreground. This is an easy fix, use ultramarine blue and a little yellow ochre for the shadows. Great work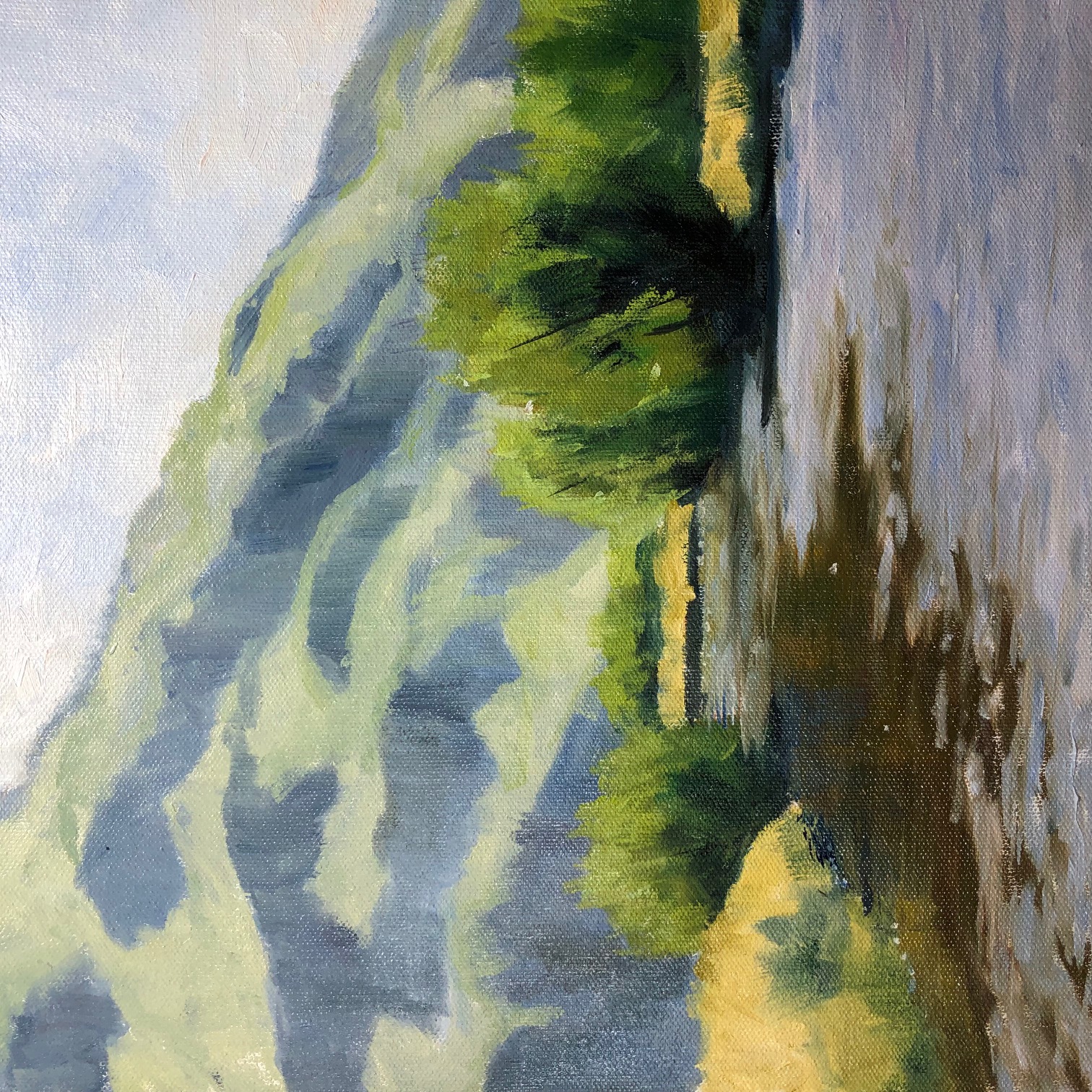 Nancy Newton
The is a really nice painting, you've nailed the colours and the colour harmony. The tonality of this painting is good as well and I love the loose brush work. There is not much to do to improve this but I think it would great if you add lots more sparkles to the water. Great job.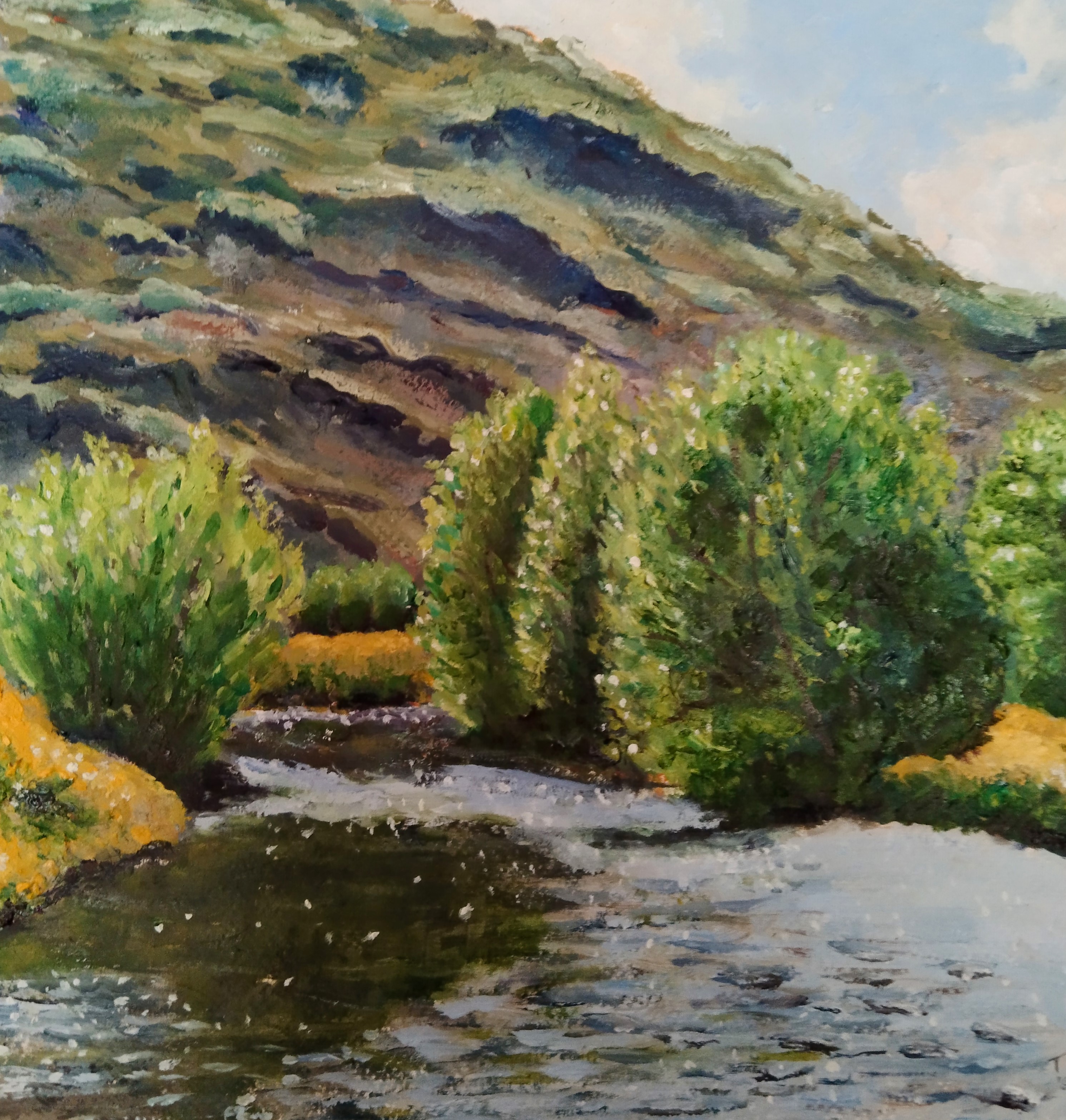 Tony O'Sullivan
Very nice painting, I love your use of colour and the variety of hues throughout this painting. I also love your expressive brush work and your painting looks alive. Be careful not to use too much phthalo green in your green mixtures as it is a very strong colour. Only a small amount of phthalo green is required to boost the saturation of the existing green you have mixed to create some subtle emerald tones. Great work.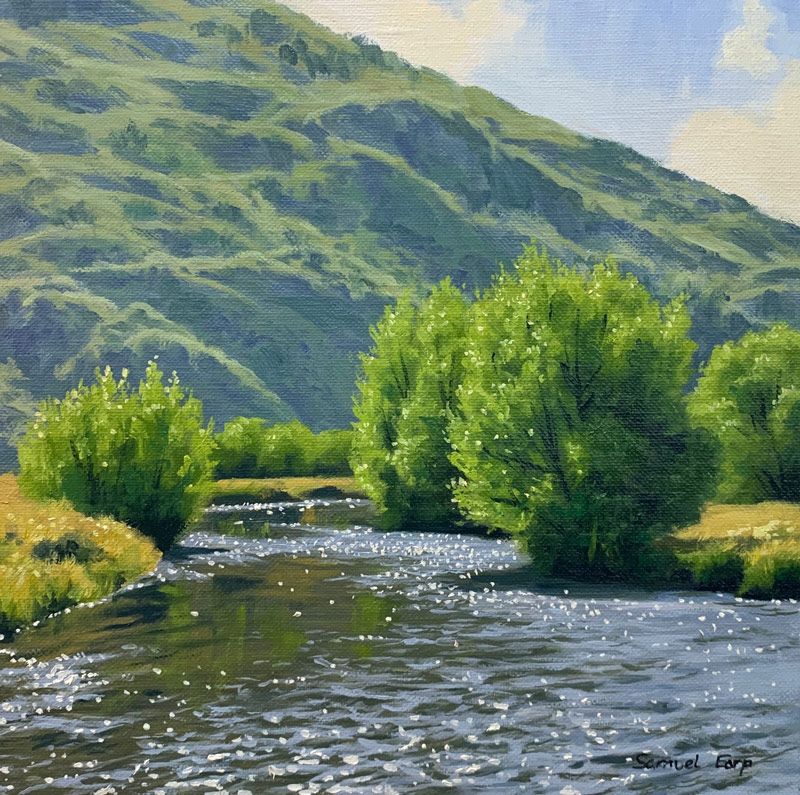 "Summer Willows" 12x12" Oil on Linen by Samuel Earp
Get the video lesson here: https://mypaintingclub.com/lessons/229-Summer-Willows
Thanks to everyone who was part of the monthly workshop!
(Monthly workshops are available to all Premium Members - $20/month)