Single or Group Painting Workshops with Richard Robinson
Group Workshops


Online Monthly Group Workshop
Sunset Beach with Richard Robinson
Learn to paint this stunning sunset beach scene. This is one of my favourite painting spots, and a great place to slide down sand dunes. Follow me step by step as I show you the techniques I use to paint this inspiring sunset beach scene. Painting a large glowing light effect, atmospherics and making beautiful brushwork are all demonstrated in the video.
At month's end I'll choose 5 student paintings to critique and they will also be included in the International Artist magazine. Enjoy!
Only available to premium members for $20usd/month.
Each year I teach a few workshops in various locations. I've taught in New Zealand, Mexico, The French Alps, Australia, Hawaii, USA, Canada, Italy and Spain.
Want me to teach a workshop in your area?
Simply contact me and we'll see what we can arrange. I'm happy to fly to anywhere in the world to teach (when covid allows) - just let me know where you are and how many people you could organise to join us. It's not as difficult as it sounds - just contact a local painting group if you're not already in one and put the idea to them.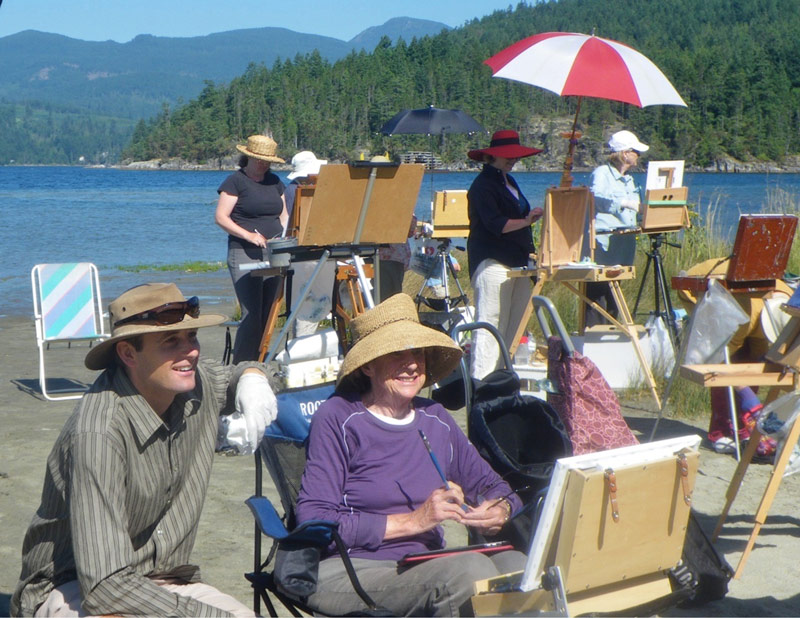 For instance to fly to the United States for a workshop I would need about 10-15 people for a 2 day class paying $150USD each per day. The closer you are to New Zealand (where I live) the cheaper the workshop would be - Australia would cost about $120AUD each per day. Within NZ is about $100NZD each per day.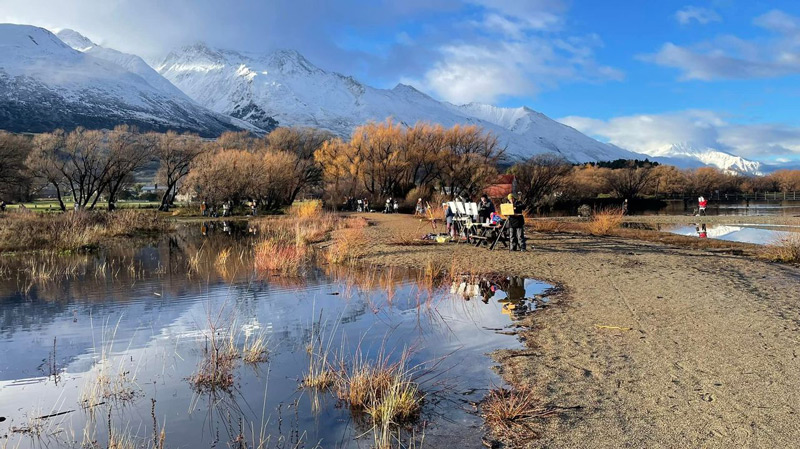 Contact me to talk about a organising a group workshop.
Private Tuition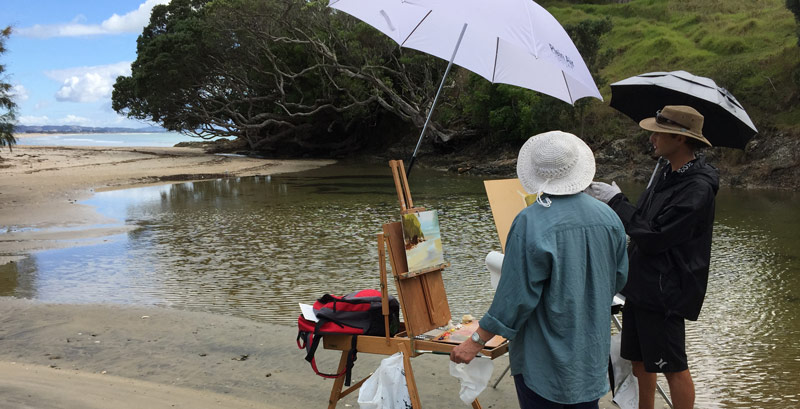 For anyone wanting to develop their painting skills rapidly, a one on one day course with me could be just what the doctor ordered. We'll usually start outdoors where you'll learn about WHY things look like they do and how to translate your perceptions to paint on canvas. We can also paint in my studio.
The tuition will be tailored to your skill level - even if it's your very first painting. It's a fun and engaging day and your brain will be bursting with information by the end of it. My goal is to thoroughly inform and inspire you to greater things.
Individual Cost: $350
With a friend: $450
I can supply all or any materials at very cheap prices.
You will need...
All your painting gear
Outdoor easel
Seat
Sun Umbrella
Insect repellant
Lunch
Drink
Sun Hat
Sun Screen
Long-sleeved shirt
Camera
Roll of toilet paper/rags
Plastic bag for rubbish
Swimsuit if you want to swim
Contact me to arrange a day course or to find out more.