April 25, 2018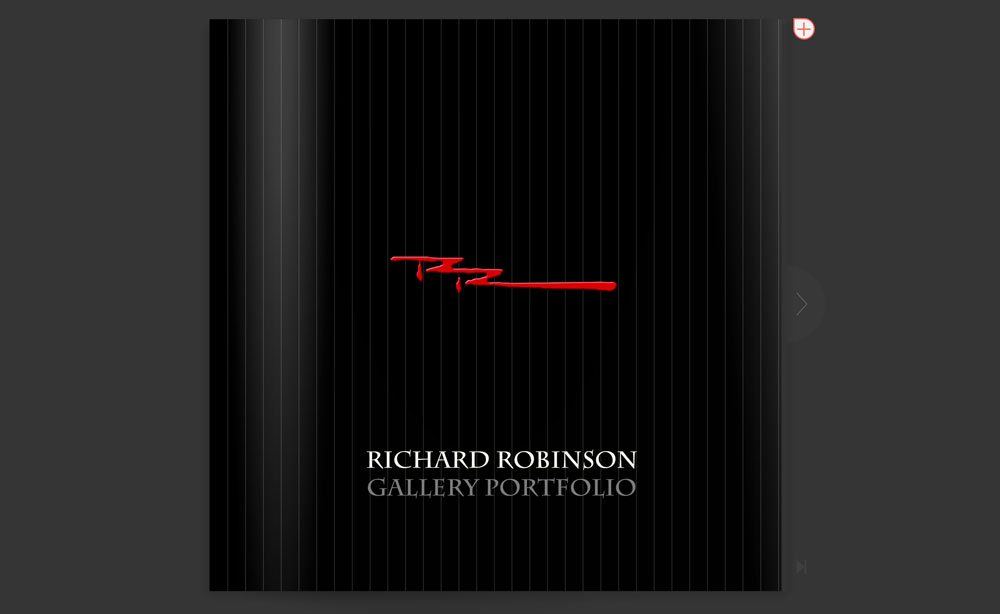 The Gallery Portfolio
Here's an idea you might like to use for a bit of self promotion, or giving your gallery a helping hand in selling your work, or even helping with getting into a gallery to start with. It's so easy to make a classy looking photobook these days and relatively inexpensive to print individual copies that it's a great way for artists to help themselves. Even at the least it's really pretty cool seeing your paintings reproduced in a book – Kapow! You're instantly a 'published artist'!
If you want to go the whole hog you can even put an isbn number and bar code on your book (all for free) and start selling them on amazon.com and through book stores, which is much more trouble than it's worth, but hey it's there as an option. The real value for artists I believe is in the 'Gallery Portfolio'.
My idea with making the gallery portfolio book is to simply put my best paintings in there with a blurb about myself and my work and a few credentials. Then I send the book to each of my representing galleries along with a little sheet of red dot stickers so that they can display the book next to my work, or have it on hand for interested clients. The red dots are for marking any sold paintings in the book as we go along.
These are the benefits:
1. It helps the gallery to help you.
2. It allows the client to see more of your work than the gallery can fit on the wall.
3. It raises your reputation in the eyes of the client. "Oh look! That's different!"
4. It builds relationship between you, your work and the client.
5. The red dots show the client that your work is in demand. If you've ever had an exhibition you might have noticed that these little red dots tend to breed and it's a smart practice to have one painting in the exhibition (and in your book) that has already sold (or is not for sale) so that you can put a red dot next to it to get the ball rolling.
Making the Printed Book
Sounds good? Okay here's how I do it. First I make a book on Lulu.com. There are plenty of other book making websites out there but I've found Lulu to be good quality and well priced. (Make sure your photos are really good – take them outside in the shade of your house and be careful not to have the sky reflecting off the canvas. Just inside a garage doorway works well.)
Then just get a few books made and sent to you and then ship them off to your gallery or galleries with a little sheet of red dot stickers. Mark any sold paintings in the book with a red sticker before you send it and be sure to call the gallery and let them know whenever the book needs updating. (Another good excuse to stay in touch with your gallery). Whenever you have a batch of new paintings that would be good to add to your book it's very easy to add them on Lulu and print a new book, or you could make an entirely new book, one for each season or each year.
Making the Virtual Book
Now if you happen to want a fancy virtual book like the one at the top of this page to add to your website or for whatever reason, you just need a pdf file of your book, which means when you make your book on Lulu you'd need to use the option of downloading the book template and making the book on your computer's own document creation software like Word or Pages, rather than building it online at Lulu. When you're done you'd need to export it as a pdf to your computer and then upload the pdf file to www.issuu.com which automagically makes the fancy virtual book. You then use the 'share' option on your issuu book page and copy the embed code and paste it where you want it to sit in your website. Easy peasy for the website savvy user, gobbledygook for everyone else. You can actually order printed books from your issuu book but it's more expensive than Lulu.
Okay, hopefully that helps a little. Have fun!
Happy Painting,

Richard.