August 13, 2018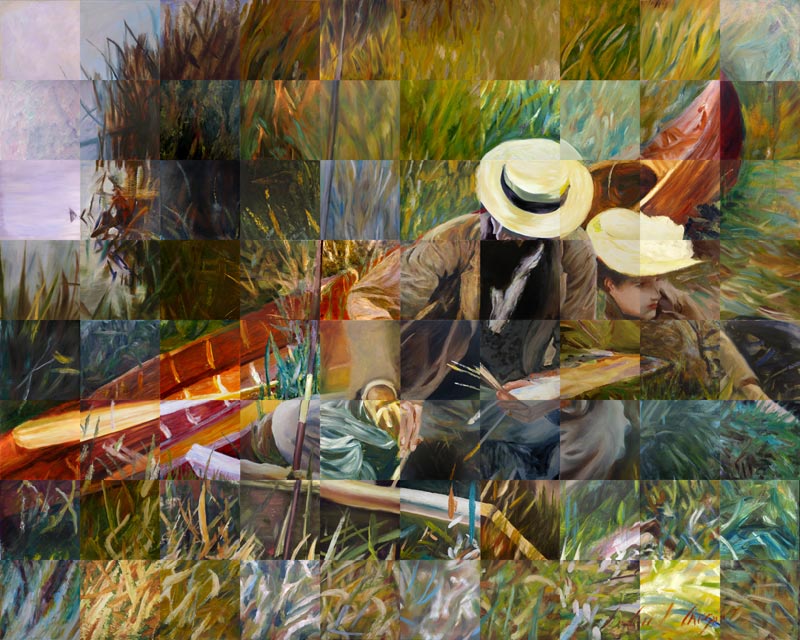 From Many, ONE.
In 2014 eighty artists from around the world joined together to create a single Masterpiece.
Each artist was given a photograph of a segment of
John Singer Sargent's "Paul Helleu Sketching His Wife – 1889".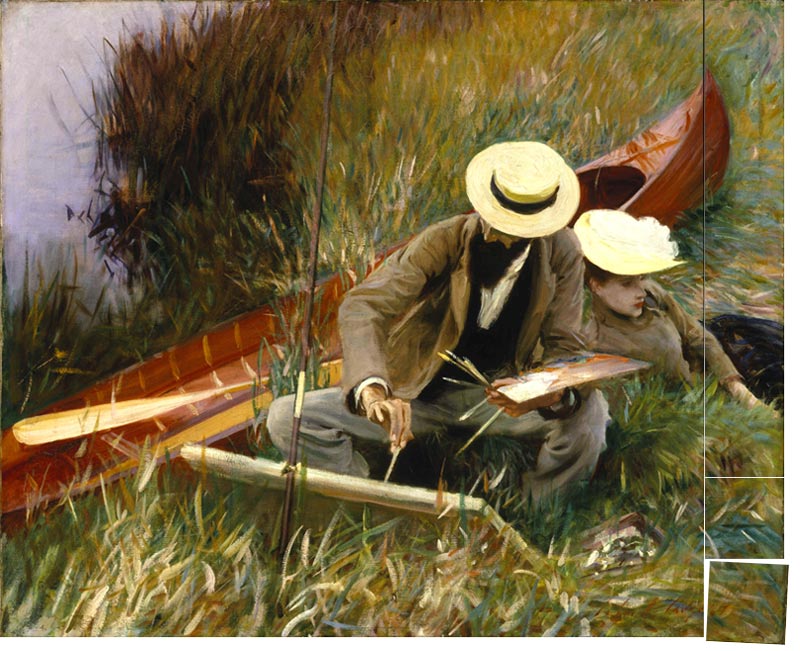 Each artist painted on a 10×10″ canvas according to their own style.
After many months, and joining all the pieces together,
this is their unique vision…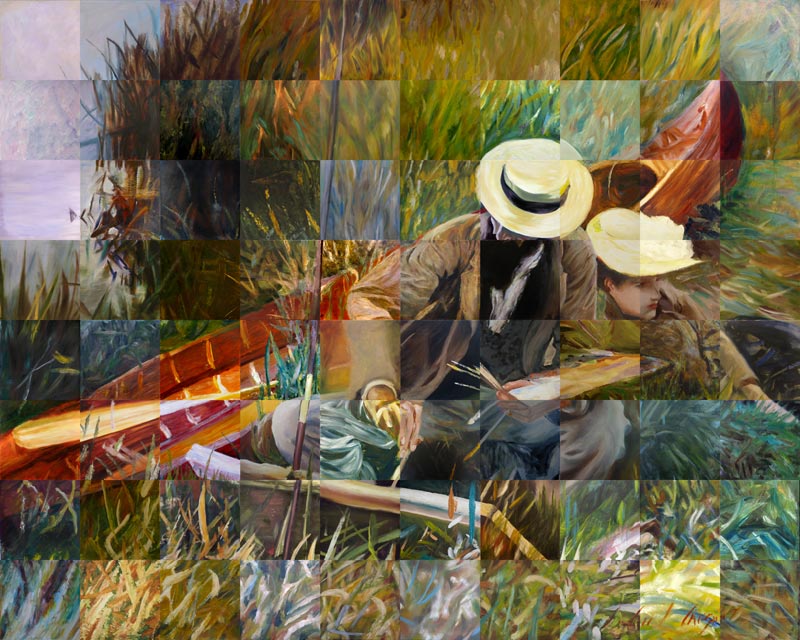 THE ARTISTS
Adriana Guidi
Ana Murza
Anika Baranyai
Anna Stenier-Karadjova
Azra Iqbal
Beverly Alldridge
Bhavna Sehgal
Brenda Osborne
Carolyn Brundson
Ceci Lam
Christine Lewis
Cristina Mihailescu
David B. Foster
Debby Badder
Diana King
Donna Spears Lauzon
Dorian Aronson
Elena Sokolova
Eliece N Getson
Faisal Tariq
Frank Brooks
Gina Dalkin-Davis
Harald Skog
Hazel Persson
Irina Averinos
Jan Duarte
Jan Oxendale
Janet Bonneau
Janette Maley
Jean Marchant
Jessica Futerman
Julia Childers
Kathrin Guenther
Lanny Sherwin
Laura A Toth
Laura Xu
Linda Hearn
Linda L. Kano
Lisa
Lori Ippolito
Lynda Manson
Maithilee Samant
Marcelle Larochelle
Maria Woolrich
Marilynn Jeffery
Marina Laliberte
Mary Jo Ellis
Mary M
Maureen Murray-Wilcox
Melanie Harbin
Michael Severin
Monica Cavanagh
Moyra Le Blanc Smith
Nancy Sands
Nancy Yu
Ningning Li
Pandalana Williams
Patricia Getha
Peter Inglis
Phyllis Henson
pog summers
Renate Roske-Shelton
Rhonda Sciacca
Richard Michael Taylor
Richard Robinson
Riya (Rita)
Roberta Murray
Ruth Reid
Sarah Brown
Sharon Casavant
Sharon Repple
Sherri Westfall
Sherry Hullender
Silvana M Albano
Steinunn Einarsdottir
Stuart J. Gourlay
Suzanne Dansereau
Tracy Maisch
Vangie Tyrrell
Wendy Proffitt
It is Finished
The high quality print of this timeless global Masterpiece is now available for purchase.
All proceeds go to www.avaaz.org – individuals working together for a better world.