September 27, 2018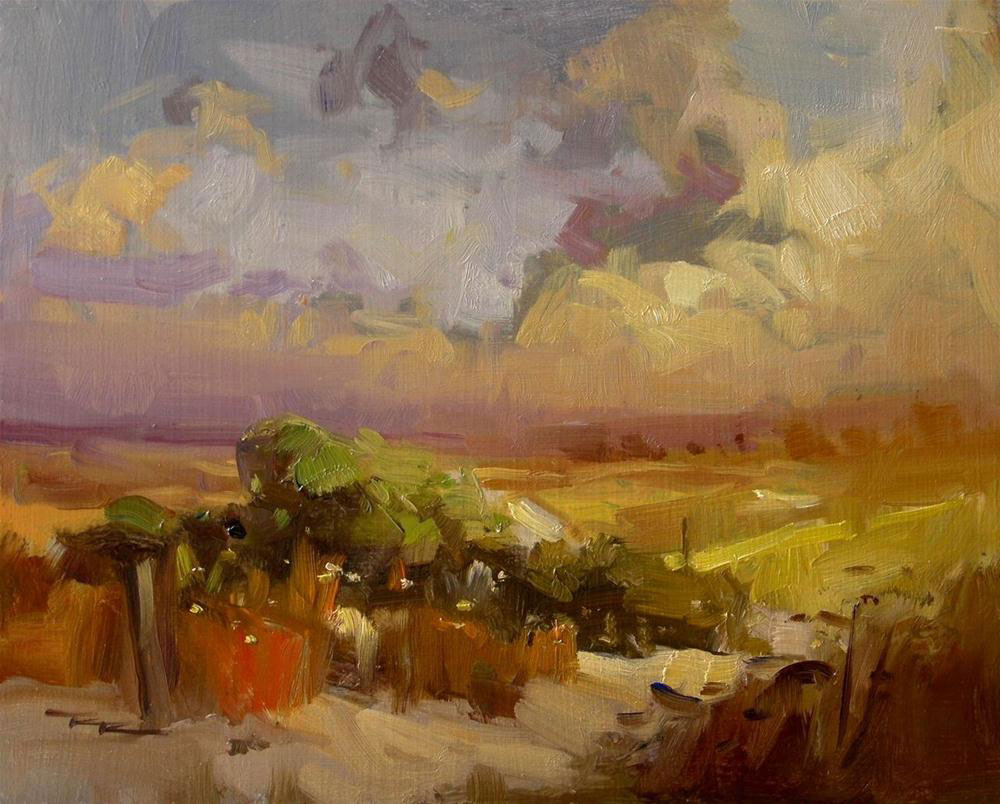 Hi everyone,
I hope your painting is going well. It's no secret that it's hard times financially for most artists around the world. I have heard it reported that sales of 'investment art' (presumably over $10,000 per piece) actually increased during the recession while the rest of the lower priced sales have really plummeted. Two of my own representative galleries have gone under in the past few years and many more have followed. Saying that, I just got a phone call from a gallery today wanting my work for an upcoming exhibition who says their business has been booming with near sellout exhibitions, so yes there is hope for all aspiring artists, even in this climate.
At the opposite end of the market there seems to be a flourish of 'daily painters' - artists who are selling small paintings on the web for small prices, rather than painting large pieces that might not sell so easily. I also paint a lot of small work these days (a lot of 10x8"), mainly because that's just what I love to do - painting outdoors, but following my email I sent you the other day about a painting I auctioned while working on it, one of my readers prompted me to begin auctioning these small paintings online. I've been painting these pieces more quickly than they have been selling so I thought I'd give it a try to get them out of my studio faster and onto people's walls.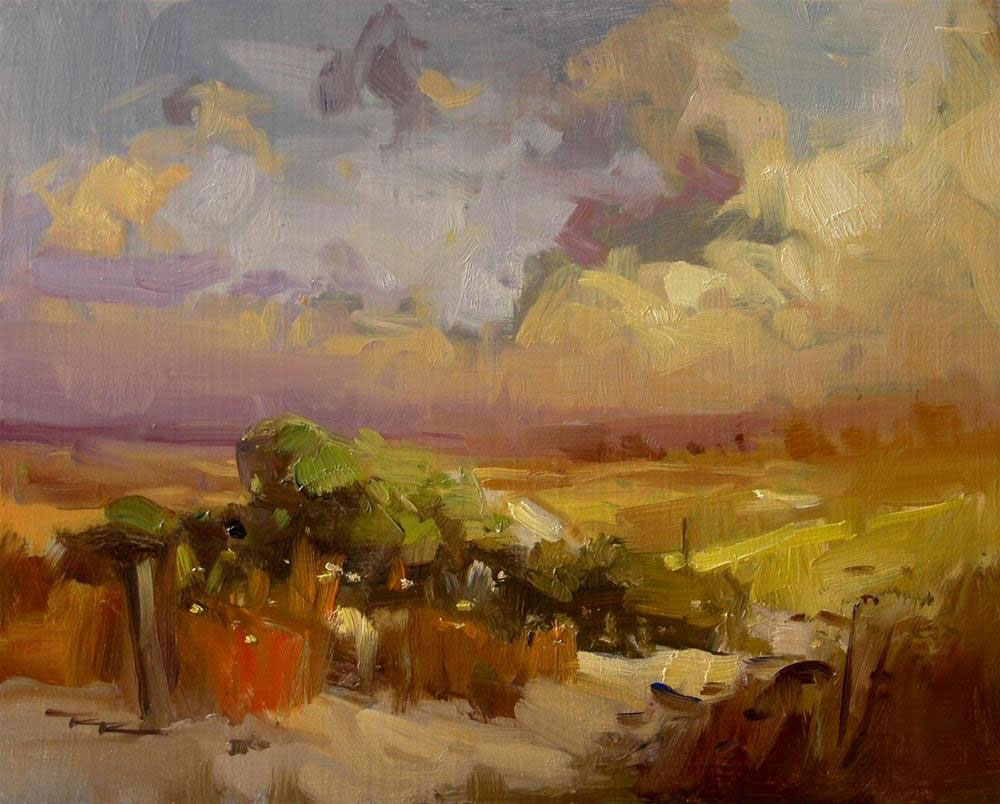 Sunset Dunes 10x8" Oil on Board
Well, it worked. The two paintings I tested it with sold within 7 days, not for quite as much as I would have liked, but still, better a bird in the hand than two in the bush right? Many artists may worry about the possible sullying of their reputation as a 'galleried' painter at the thought of entering into an auction process like this, but personally it doesn't concern me. I mean, I try to do it in a nice way and have it all looking as upmarket as possible online, but in the end I just love painting these little paintings and I love it when people appreciate them enough to pay for them, so all is well on my side of the fence.
I considered getting the auctioning system built myself but in the end didn't want to open that particular can of worms and opted to use the very good (and cheap) auction system that the folks at www.dailypaintworks.com have put together. If you're interested in seeing how that works, here's the about page: https://www.dailypaintworks.com/Home/About
It's just another way enterprising artists are keeping their heads above water in these tight times. Note that you really need a painting blog or website to work in conjunction with the auction site. Although the site does provide some marketing on the web for you it's by no means a comprehensive marketing tool, but it's still a very worthwhile tool to have in your painter's self promotion toolbox.
All the best with your painting,
Richard