April 24, 2019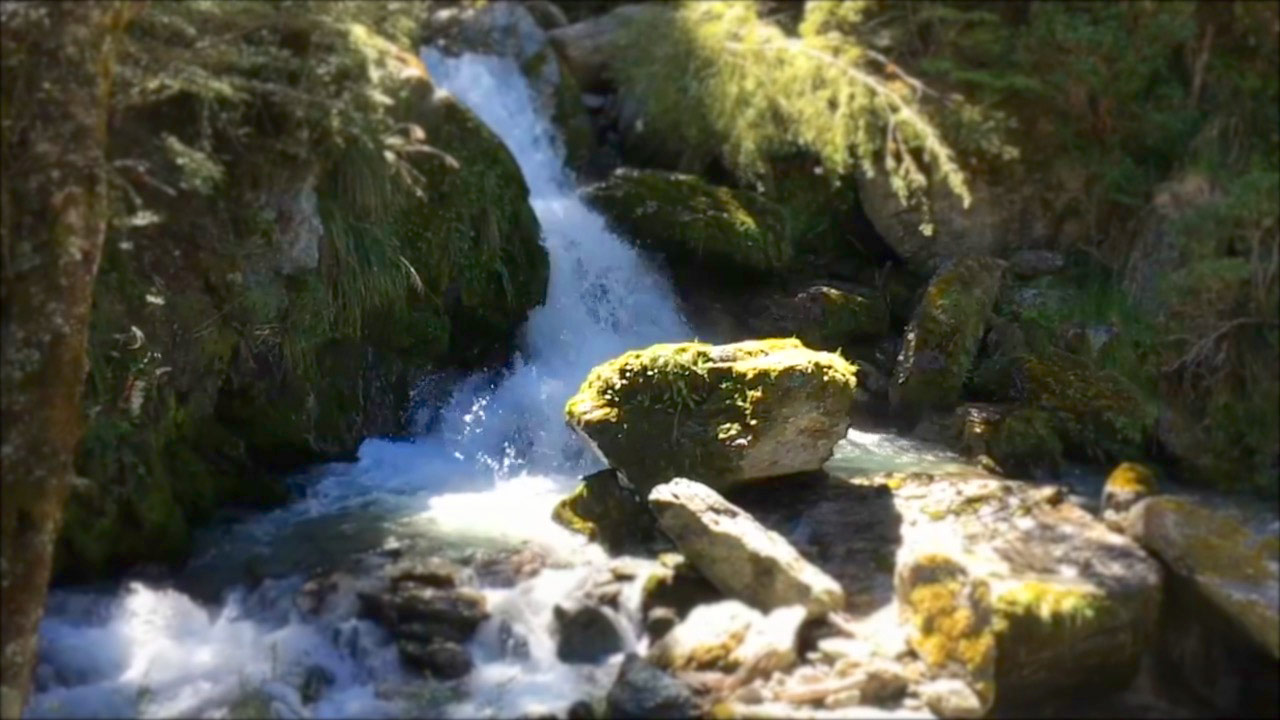 On a recent painting trip to the South Island of New Zealand I wandered away from the group, following my feet up a winding river bank, deep into the ancient forest (actually very close to where they filmed the forest scenes for 'Lord of the Rings').

I soon came to one of the most beautiful little waterfalls I've ever seen. Shafts of light flooded through the dense canopy overhead, making a stunning spotlit scene of the clear rushing waters and lichen covered rocks. All movement, all stillness, all glowing light and misted shadows.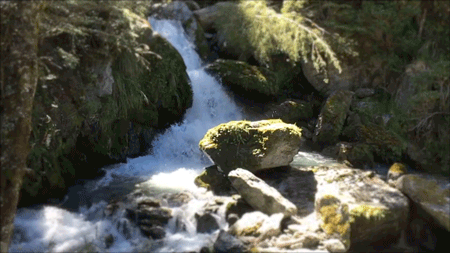 Well my mouth hung open, my chest filled with an ecstatic joy that welled up into my eyes. What a precious place!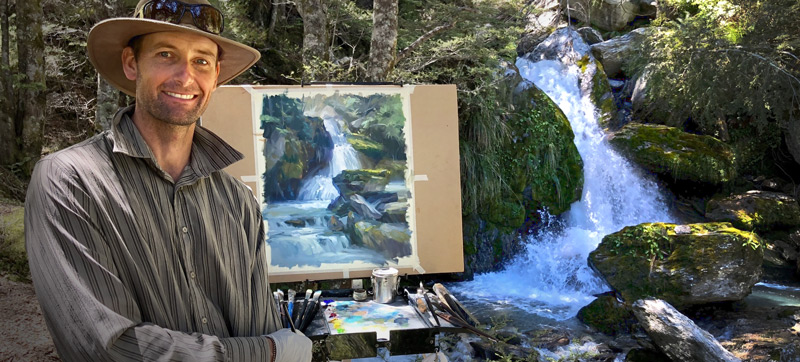 After I retrieved my jaw I set to work painting and I soon realised just how tricky it can be to capture such a stunning subject on canvas. Not an easy task! As I toiled away I hummed a happy tune and considered myself lucky to finish with a halfway decent painting.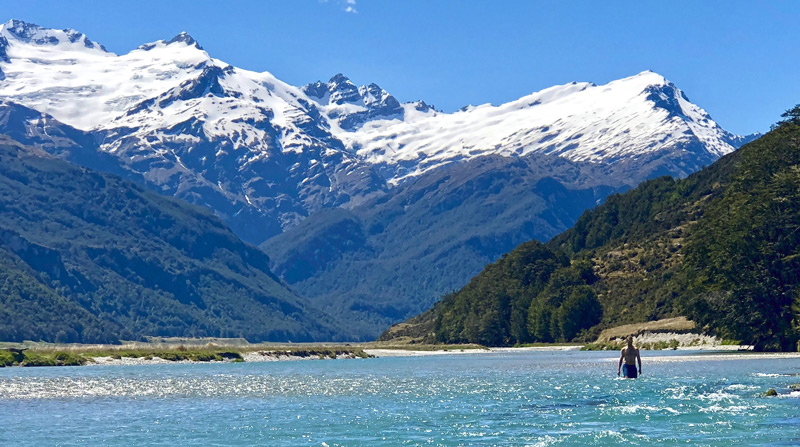 Returning to camp I treated myself to a very brief swim in the glacial Rees Valley river.

Needless to say I was very fired up about waterfalls so as soon as I got back to the studio I started painting and researched the best waterfall painters to help on my quest to paint a truely beautiful waterfall scene.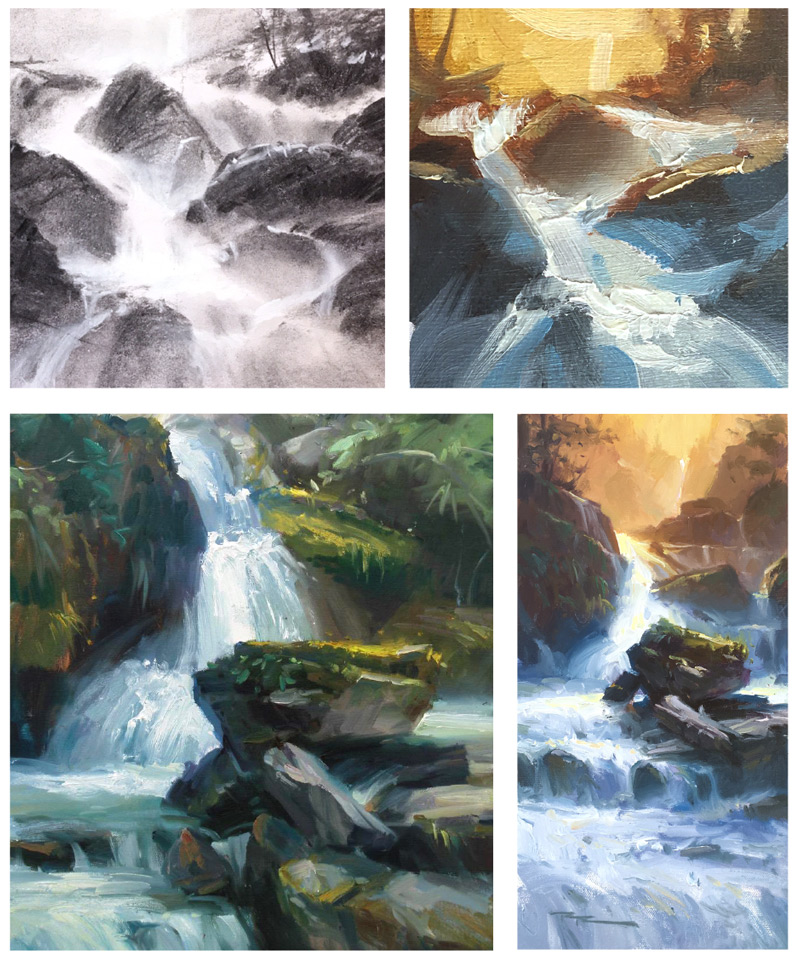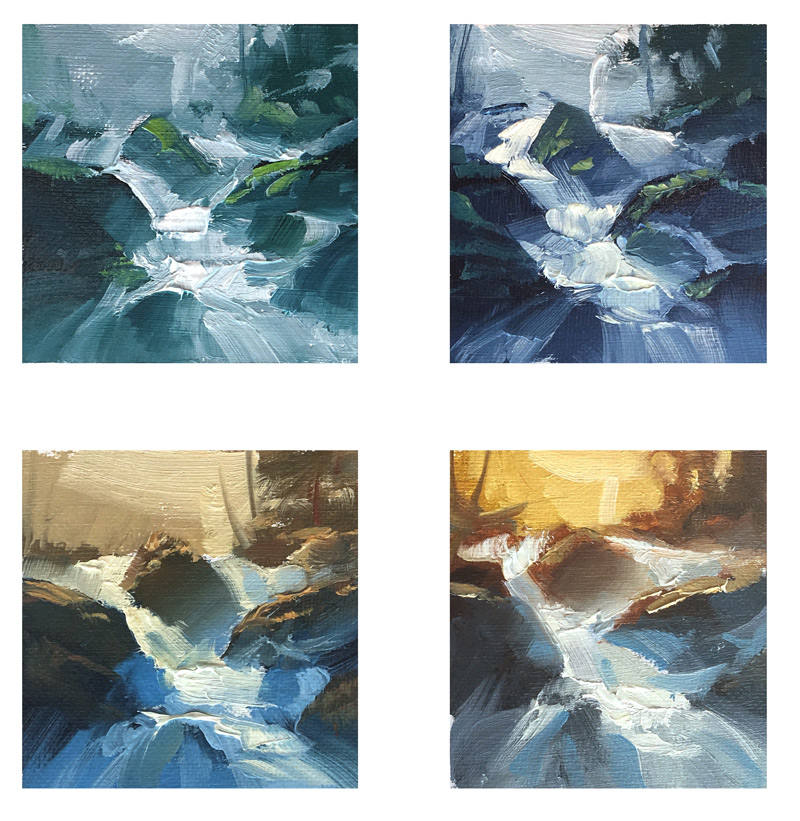 I even painted on my ipad pro using the Procreate painting app.
Finally I felt that I'd paid homage to that beautiful waterfall in the deep south. I laid down my brushes, took a break and enjoyed the results of my labours. There were so many valuable lessons I'd learned along the way. If only I had a way to share that knowledge. :-)
As it happens, I recorded the complete process so that you too can learn how to paint stunning, light filled waterfalls.
(Enter, 'Mastering Waterfalls', stage left, jumps into spotlight.)
CRIKEY!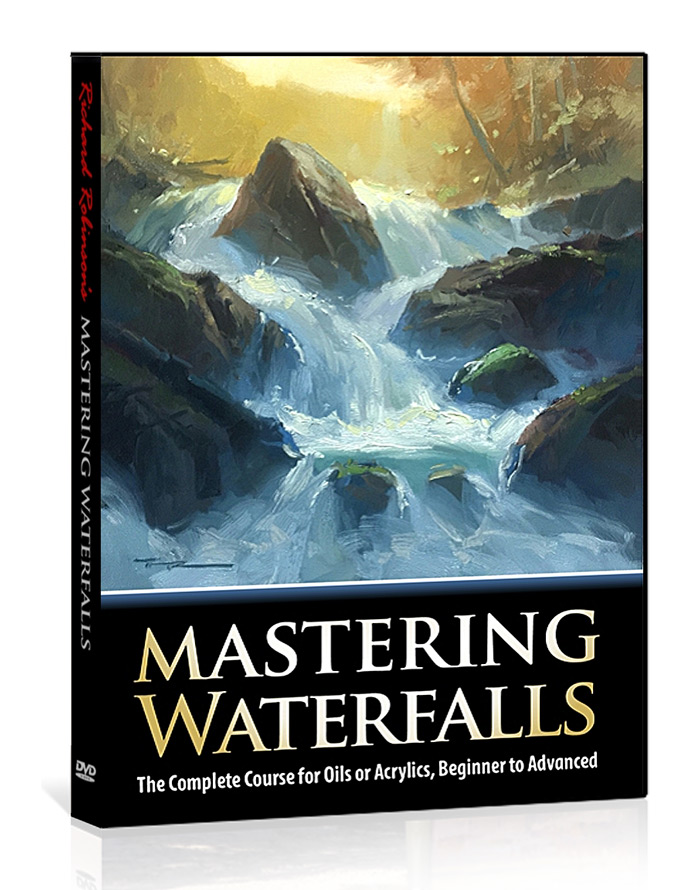 Introducing: Mastering Waterfalls! The complete course for Oils or Acrylics, Beginner to Advanced.
I've arranged this comprehensive course into easily learnable chunks, with each chapter building on the skills learned in the previous chapter. A literal stairway to success, complete with handrails.

Here are some of the things I'll show you:
How to invent and design a waterfall scene from scratch.
How to mix colours.
How to build a colour scheme that suits you and your subject.
How to avoid being overwhelmed, by sticking to a simple system.
The power and excitement of using a big brush to make your painting much looser than normal.
How to add more drama to your painting with dark and light accents.
How to critique your own painting to ensure that you improve in leaps and bounds rather than baby steps.
I've put everything I've learned about painting beautiful waterfalls into this course with easy step by step instructions.

If you think you'd love painting waterfalls, now's your chance.