August 4, 2019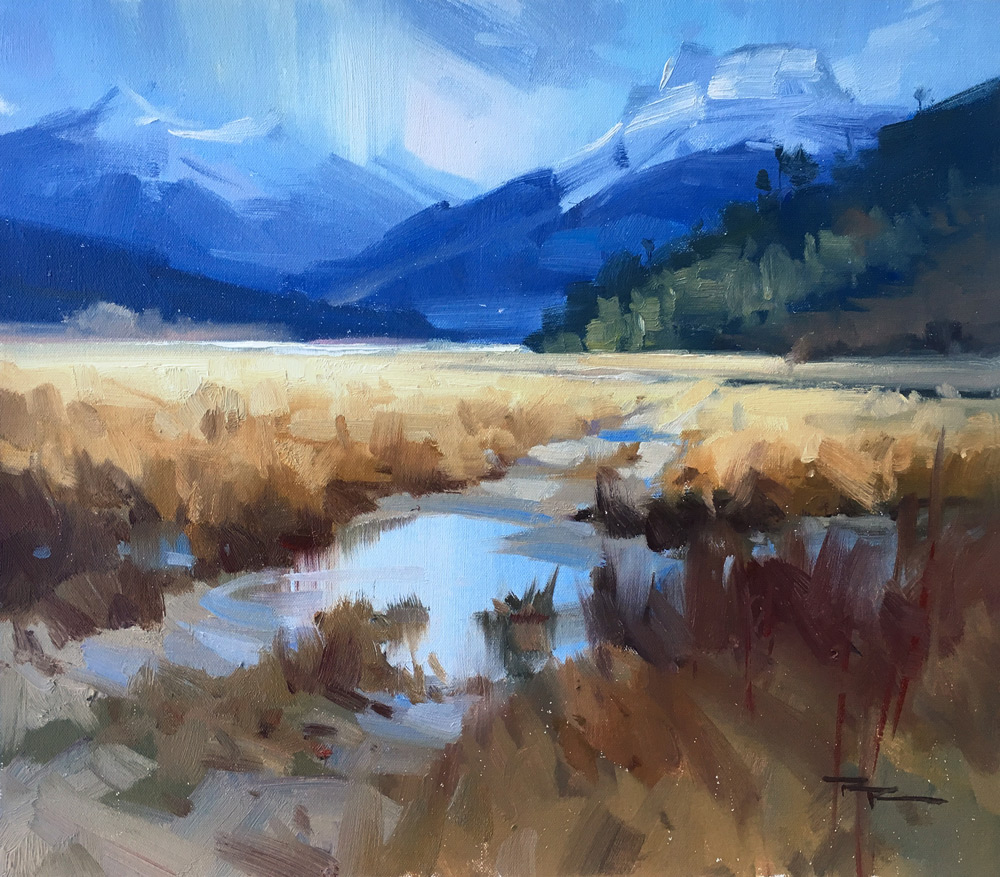 Knowing a scene well in all weather, season and lighting conditions can allow you to capture it at its dramatic best.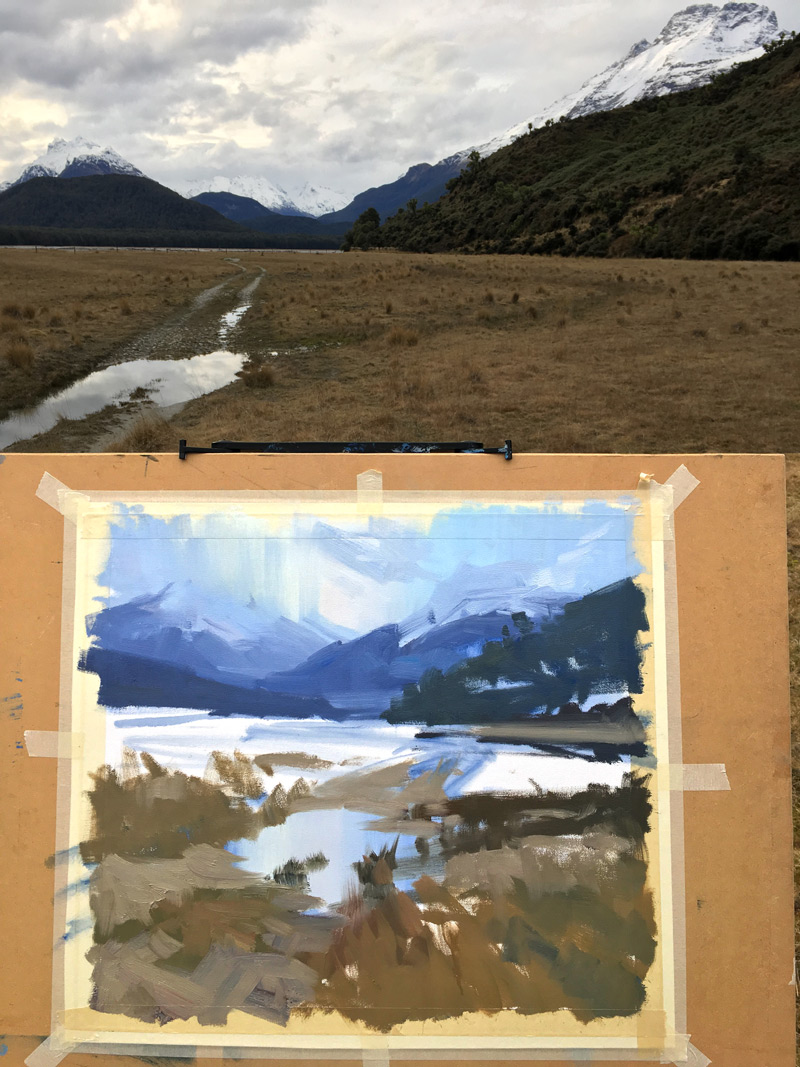 One of the most dramatic features of this mountain scene is the way the last rays of sunlight pierce the mountains and light the tussock grasses like a laser across the valley floor. Having painted here numerous times I wait for that light in the evening, painting the subdued greys around the area until the last 15 minutes of sunlight reveal this dramatic effect.
On this particular day it didn't occur, but I drew on my memory to paint the effect anyway.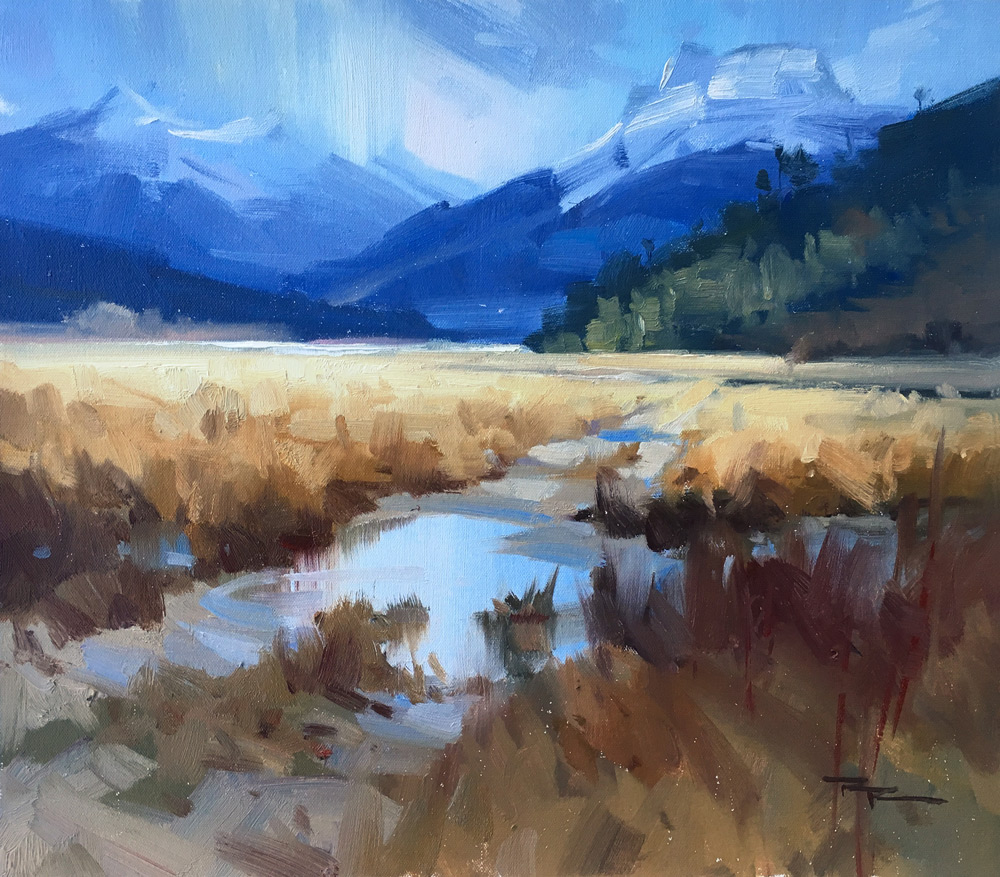 Videos lessons about painting mountains: https://mypaintingclub.com/shop?type=Online&p=1&paint=mountains