September 9, 2019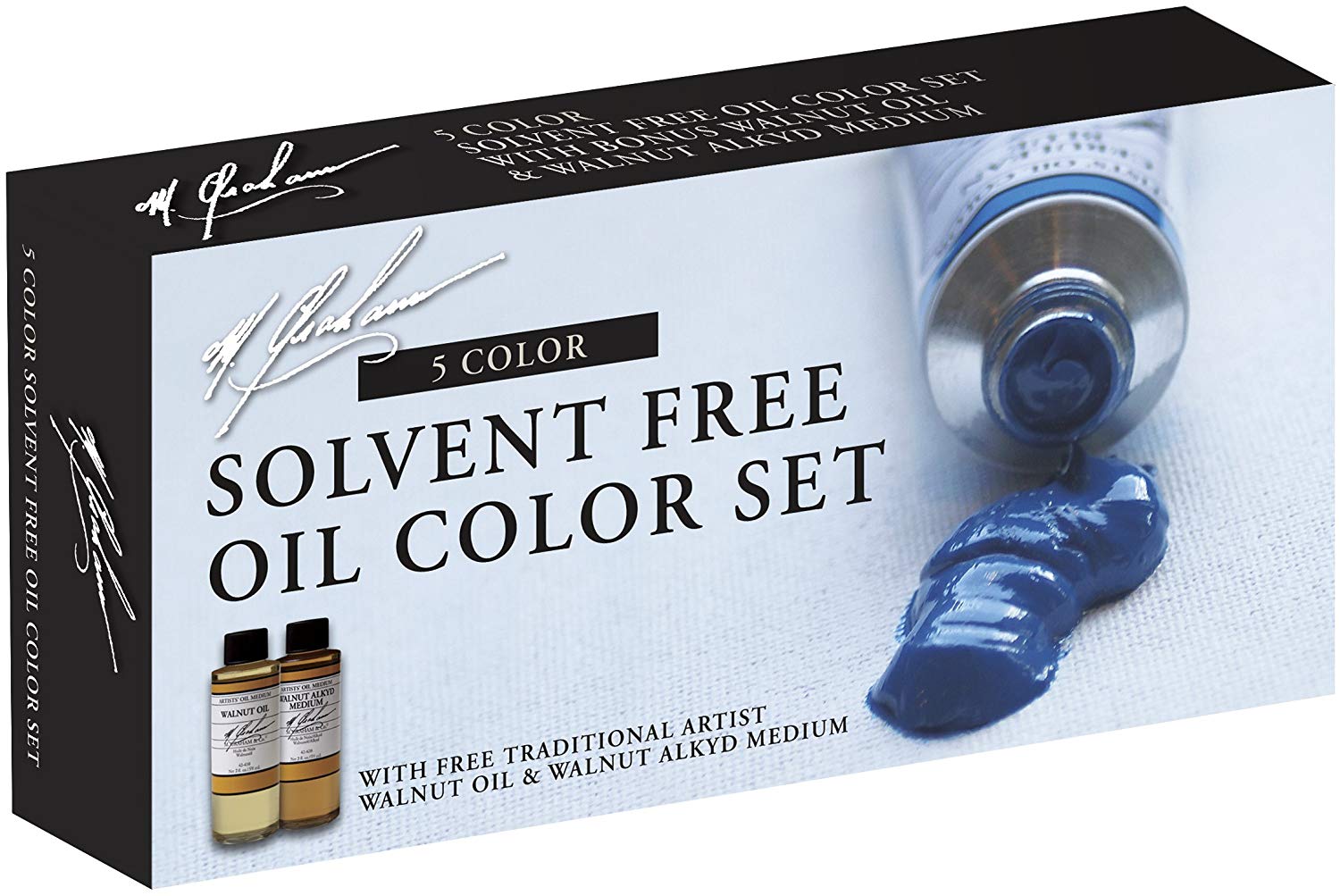 I get a lot of people asking which paints I use. I've tried quite a few different paint brands over the years and these are the ones I'm happiest with.
M Graham Oils

These paints are what I currently use. Highest quality pigment rich oils with a walnut oil binder. Walnut oil outperforms linseed oil which is used in most oil paints. I use walnut oil medium so there are no toxic fumes. I don't clean my brushes now, I just leave them in a long plastic covered box (celery container) soaking in safflower oil.
Try them out in this handy trial boxset that also contains painting medium. Everything you need. Enjoy!