September 11, 2019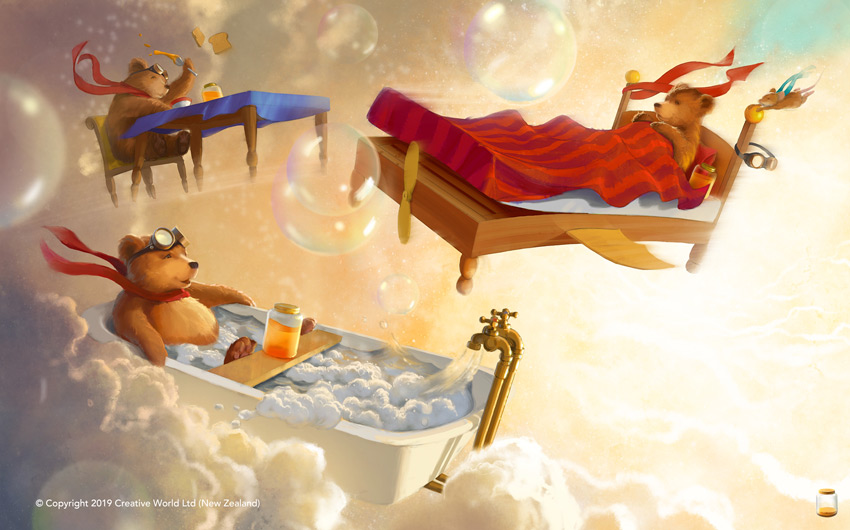 Another sneak peak at the upcoming Children's book I've been working on with an artist friend for over a year...
The images were painted digitally using a pressure sensitive stylus (apple pencil) on a 12.9" iPad Pro in the Procreate app.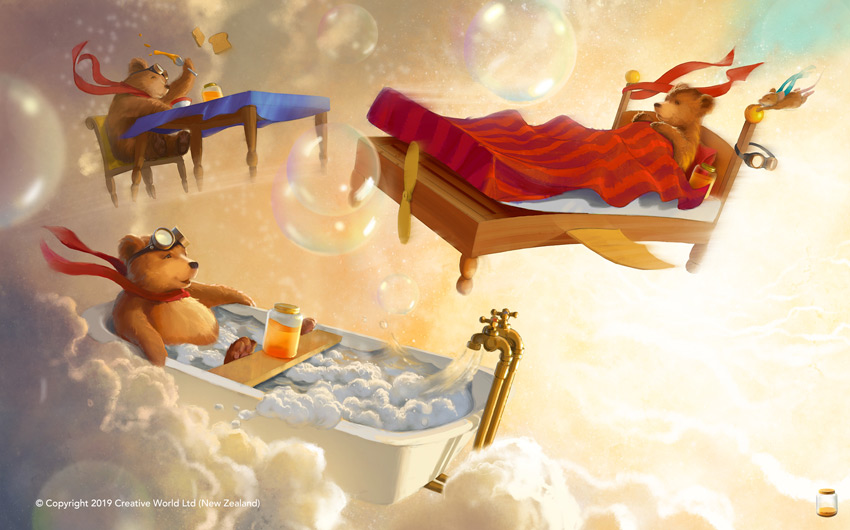 The finished page, prior to some final tweaking and adding text.
This book is all about the power of following your dreams. And flying. Two great themes that are close to my heart.
I remember the best dream I ever had about flying was when I was 10 years old. I dreamed I developed the mental ability to make myself fly and I took off into the clouds. It was so exciting I soon woke up. (At least, I dreamed I woke up...) I was astounded to find that I had retained the mental ability from my dream and I ran in my pyjamas outside onto the porch, looked up and bolted into the sky! Suddenly I woke up, again, in my bed, firmly in gravity's grasp. Sighhh!
Here's me with a great idea and too much bubble wrap during a tropical cyclone a few years ago...
Had any great flying dreams? Tell us about it in the comments below!
I'll let you know when the book is ready for sale on Amazon.
Soon!
All the best,
Richard