Thanks for reading, I hope you enjoyed this blog post.
Learn how to paint this mountain valley scene with this full-length painting tutorial video.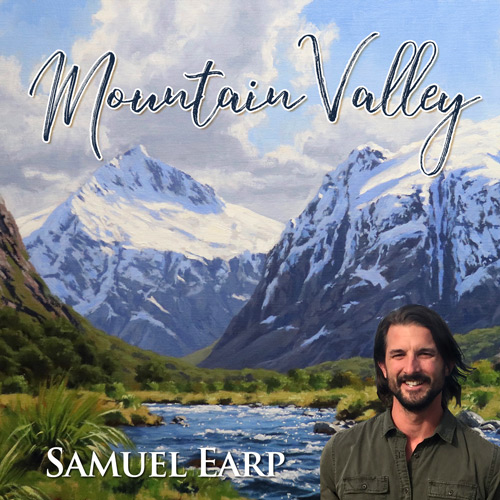 Student Critiques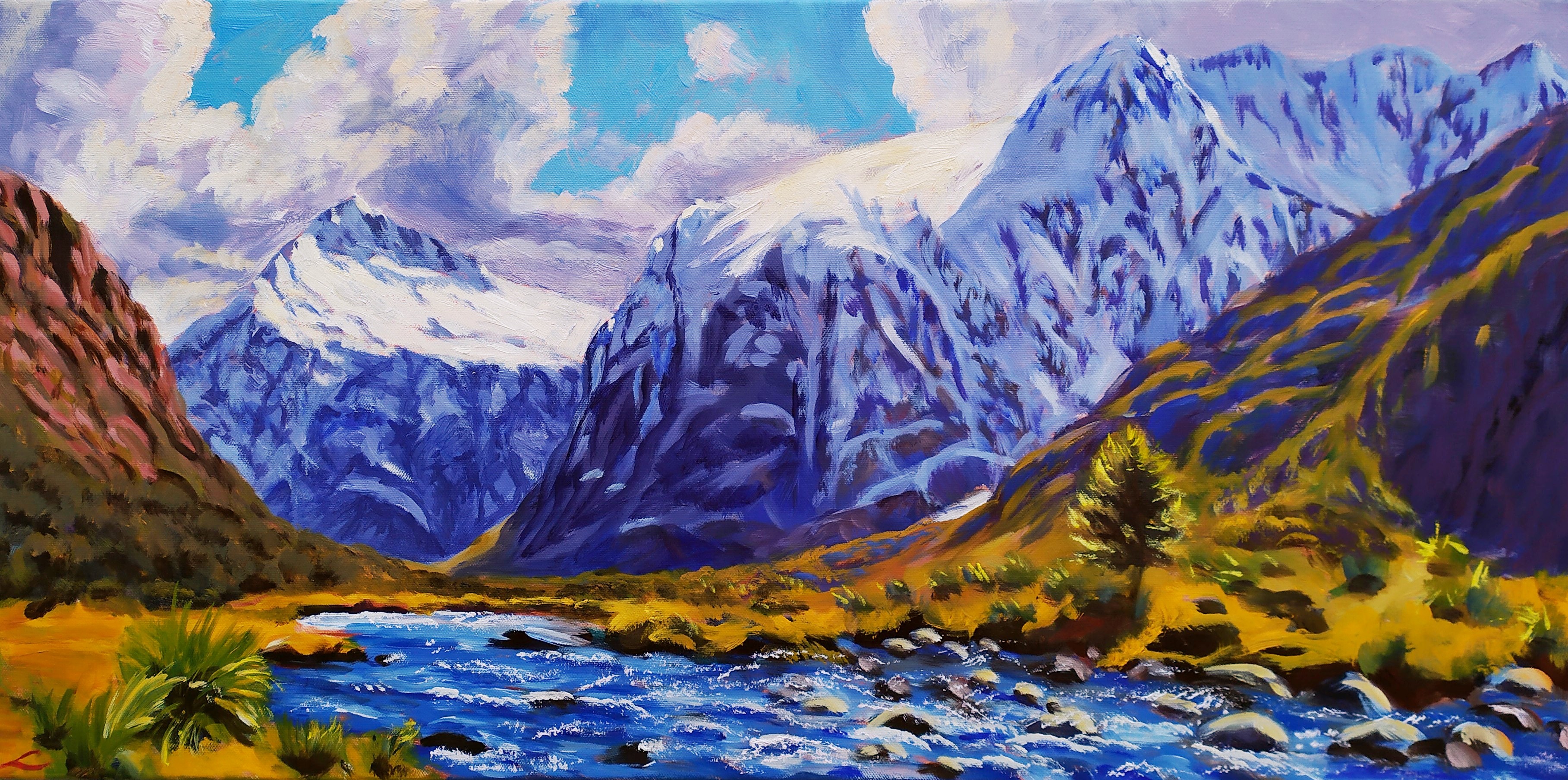 Mountain valley, oil, canvas, 40 cm x 80 cm by Elena Sokolova
Really nice work, I love the loose gestural brush work which has really brought an aliveness to this painting. You have nailed the composition also. The colours are looking good however you might want to make the shadows in Mount Talbot in the distance lighter in value, this will help it to recede more in the painting. It's an easy fix but other than that, great job :)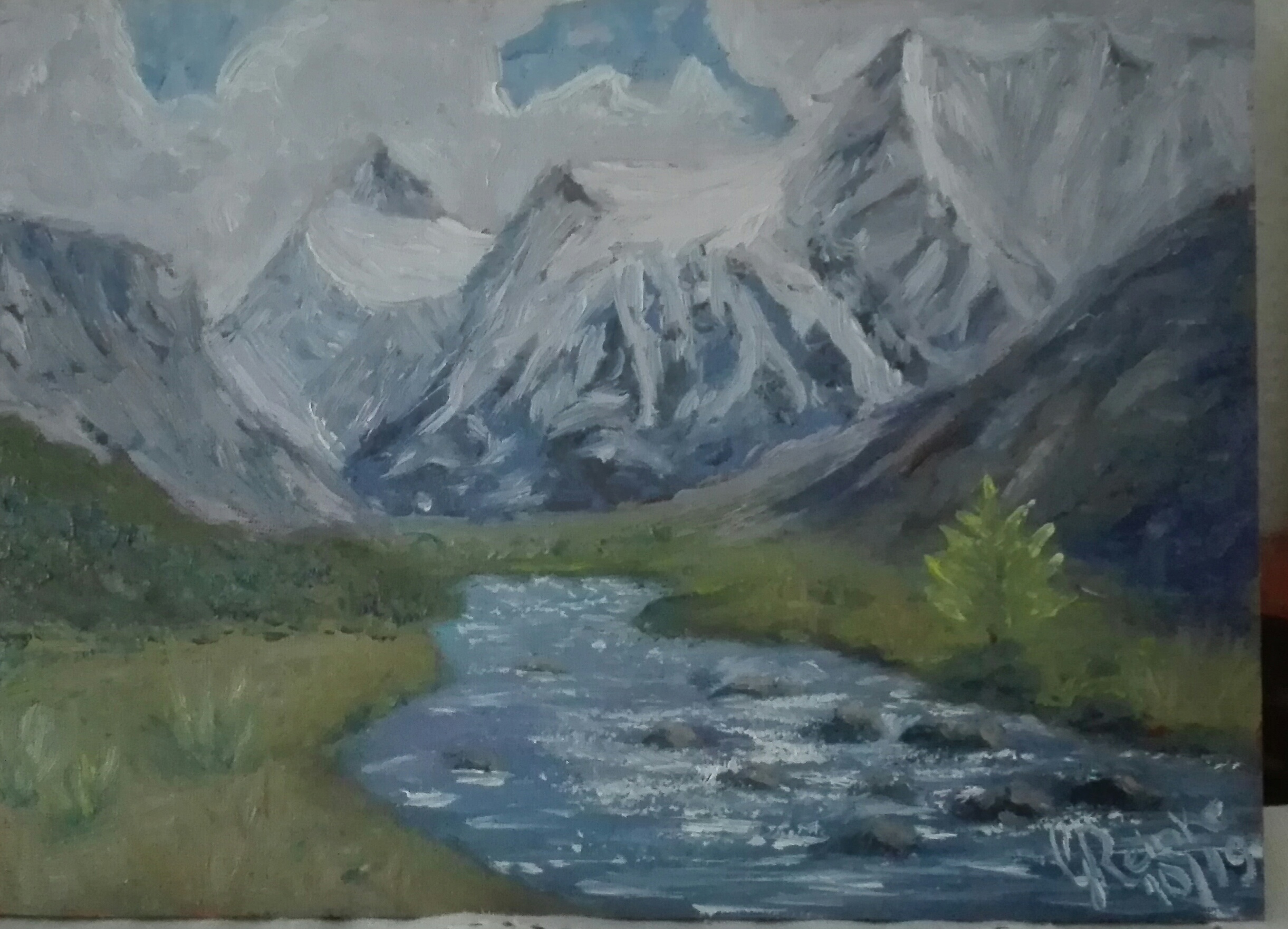 Mount Talbot by Genevieve Reinke
2nd study version
29.5x20.5cm
Oil on Paper.
Nice work Genevieve, I like the loose painterly brushwork and I like how you have adapted the composition to fit the small canvas. The composition is good and it works. The colours are cohesive and harmonious.
A suggestion for improvement would be to address the colours and values mainly in the foreground. There should be more emphasis on the darker shadows and these should be more prominent. This will help to give your painting a sense of light and add a little drama to it. You could also make some of the hues in the mountain rock faces on the left a little more saturated. You could definitely add more saturated greens to the grass in the foreground and remember that grass is one of the lighter values you'll find in the landscape. The snow on the mountains could also be much lighter as well, again an easy fix. Mix titanium white with a little burnt sienna to make it sit back and recede in the painting. Other than that, this is a really nice art work :)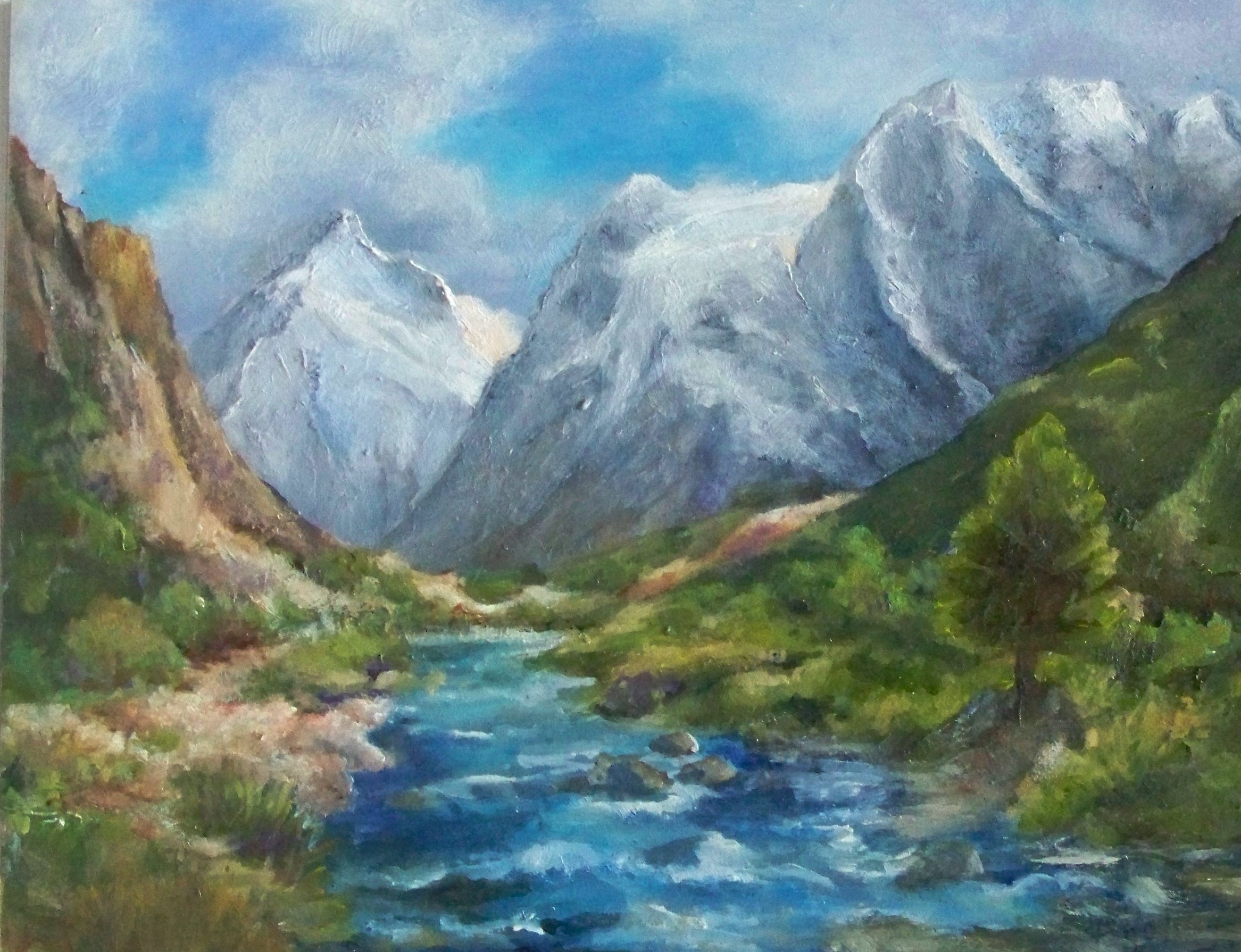 Mountain Valley - Pamela Wissinger
I like your interpretation of this painting workshop. I really like the greens in the foreground and you have very nicely adapted the composition for a different size canvas, I think it's work really well.
Some suggestions for improvements would be to address the values in this painting. In the photo reference the are some very dark tones in the foreground especially along the river bank and in the shadows of the trees and mountain faces. Adding some darker shadows will help to give the painting more of a sense of light. You can then also add some lighter colours to the grass and trees. You could also add some more shadows to the background mountains which again will emphasise their overall forms and give the painting a sense of space. This is an easy fix and I think this is well on its way to being a great painting :)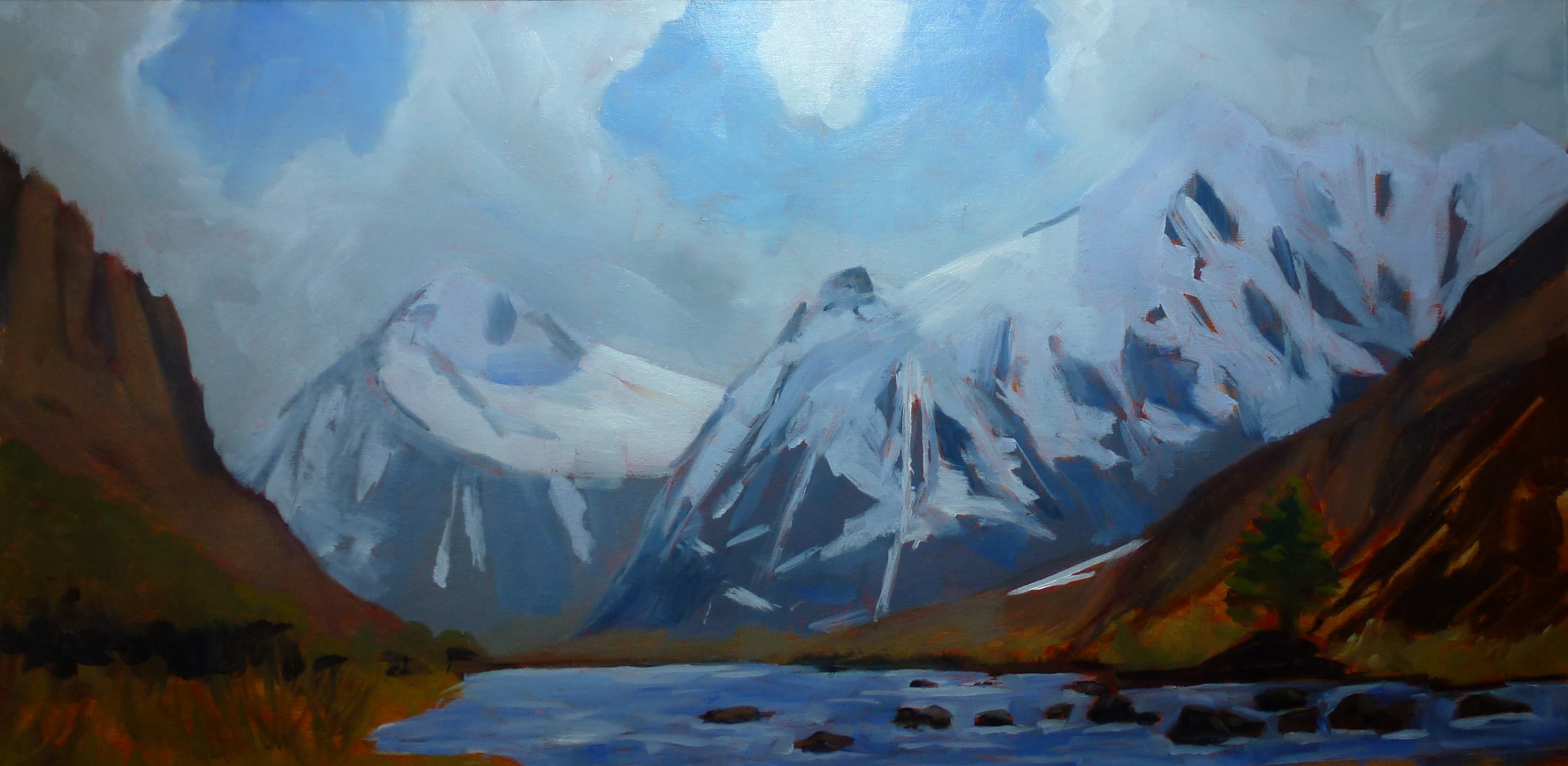 Block in for New Zealand Valley by Nancy Newton
dynamic is working and the composition is good.
I can see this painting has a strong foundation which is the most important thing to establish when blocking in a painting. You have plenty of room for adding lighter tone to the painting has you begin the modelling stage. Keep going with this one, it would be great to see this painting when it is finished. Be sure to post it to this blog when it is complete :)