April 25, 2018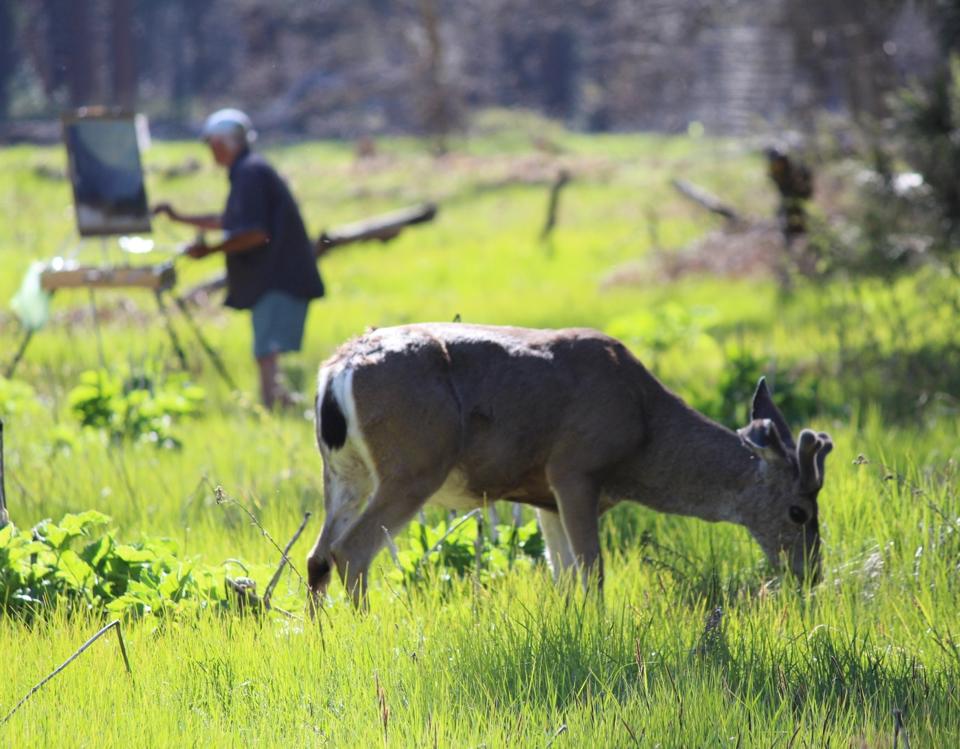 Going Bush
In New Zealand if you head of into the wilds for an adventure we call this 'Going Bush'. New Zealand's a great place to do this because it's really a pretty tame country – there are just not many things that can kill you over here. The Arctic Circle on the other hand is one place where you have to watch out for polar bears and wolves when you set up your easel, oh and it's really BIG and really COLD, which is why I was so impressed watching Canadian artist Cory Trepanier treking all over the Arctic with his easel on his back painting some of the most remote locations on the planet.
A short time after watching his 'Into the Arctic II' DVD I was lucky enough to meet Cory at the Plein Air Painting Convention in Las Vegas where we were both guest speakers and the next day we went out painting together. Although the whether was absolutely shocking Cory pulled a great little painting off whereas I, totally unprepared for the freezing conditions gave up halfway through and went exploring (got lost) instead. So Cory went up another notch in my book. One of the nicest guys I've met.
He's made a movie or two of his amazing painting adventures (very professional too) which have totally inspired me to think bigger with my own painting journeys. This is maybe something for you if you'd like to see the awe inspiring Arctic from a painter's perspective or wish to be inspired to take your own painting to a whole new level of commitment.
You can see one of Cory's movies by clicking here
All the best with your own painting adventures,
Happy Painting,

Richard.