Colour Harmony Made EASY
FREE Gamut Mask Tool for Artists
Hi there, since making this tool a few years ago, many thousands of artists around the world have used it to great success.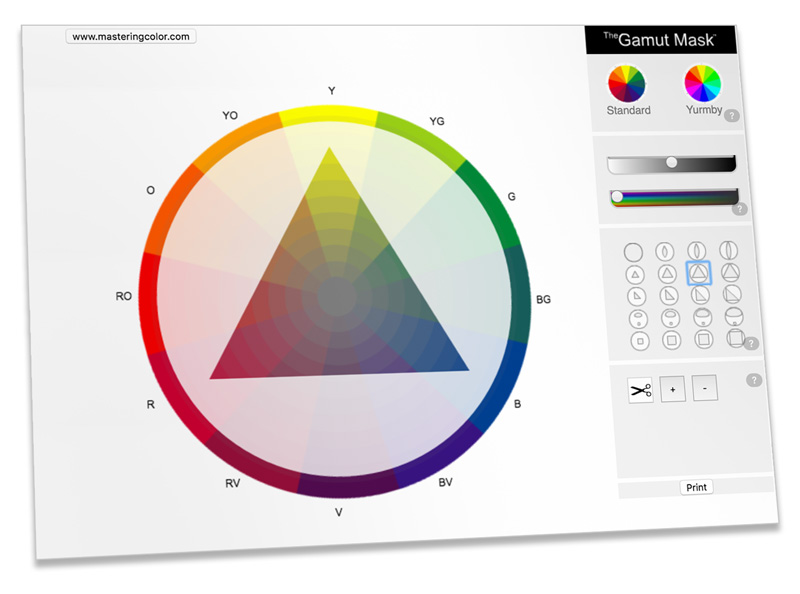 What is it?
The Gamut Mask is a great way to created harmonic colour schemes. It simplifies your colour choices and saves you lots of time and paint in achieving unified colour palettes quickly and easily.
Who made it?
This Gamut Mask Tool was developed by me (Richard Robinson) and is provided to you free to use. The original concept of the Gamut Mask was developed by artist James Gurney.
How do I use it?
Below are some samples of harmonic colour schemes achieved by using the Gamut Mask.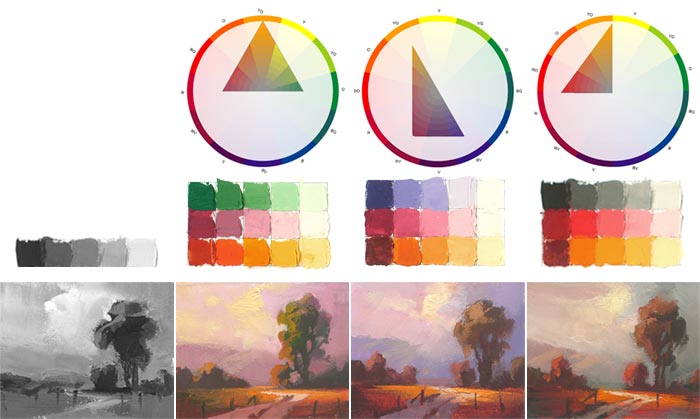 Here's a short video showing you how to use it to create Colour Moods in your paintings...
Take control of colour in your paintings!
This is an amazingly powerful tool once you get the hang of it.
I hope you enjoy it and everything else mypaintingclub has to offer. Take a look around while you're here!
To get it for free I just ask that you sign up for my newsletter. (You can very easily unsubscribe at any time using the link at the bottom of each email.)
Register for instant access
(and get lots more great free painting tips!)
Happy Painting!
Richard Robinson
Adrianis said...
"I've been struggling with how to digitally use colors in the game levels that I've been working on. This is amazingly helpful. Much thanks."


Roberto said...
"Thanx to Richard (and James) for all your hard work and generosity! This is a way-Kool tool!"


RocknOats said...
"This is fantastic! Especially now that I'm finally learning to paint. I went through all my recent paintings and matched up the colors I used! Thanks!"