September 10, 2022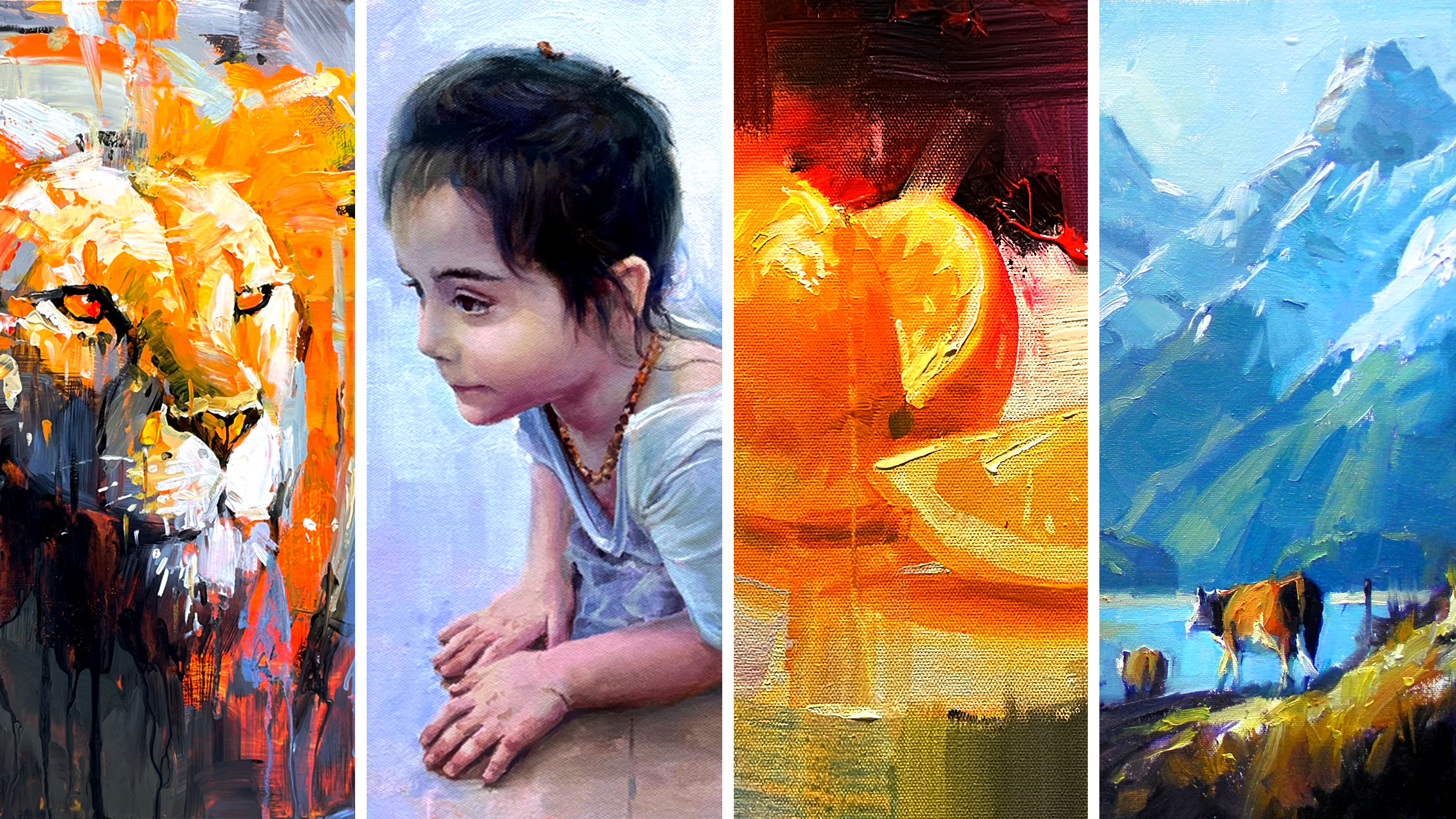 Finding your style is the desire of every artist. It's a great thing to strive for, but not many artists do it intentionally, and neither did I…
Starting out
When I first started painting, like so many keen painters I had that blank canvas in front of me and a great urge to fill it with paint and beauty, but no real idea where to start. Frustrating! I saw so many beautiful styles out there and as yet, no style of my own to speak of, just a dozen different styles inspiring me to head in different directions. Which way to go?
Here's how my first oil painting went.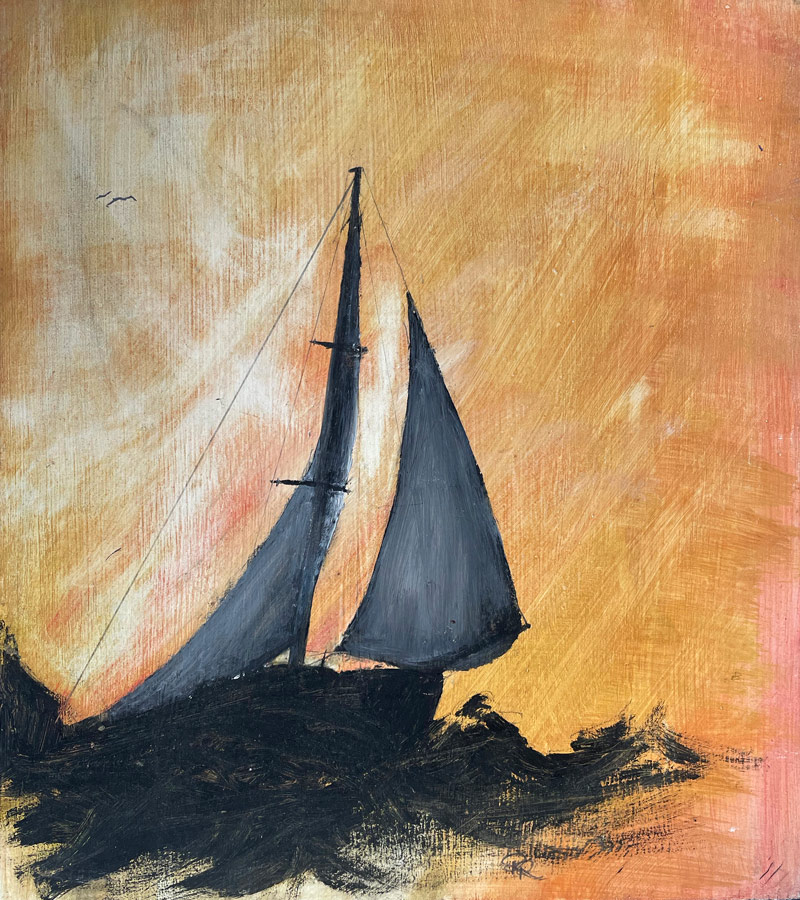 10x8" Oil on Panel
I figured a silhouette against a sunset would be a nice easy place to start, but had no idea you shouldn't use turps as a painting medium, so the paint went all thin and chalky and I didn't really enjoy the feeling of oils in that first painting. Bear in mind, I'd already spent a lot of time drawing, which is the foundation of all realistic painting, and it's actually the only redeeming feature of this painting. The paint handling is as you'd expect for a total beginner.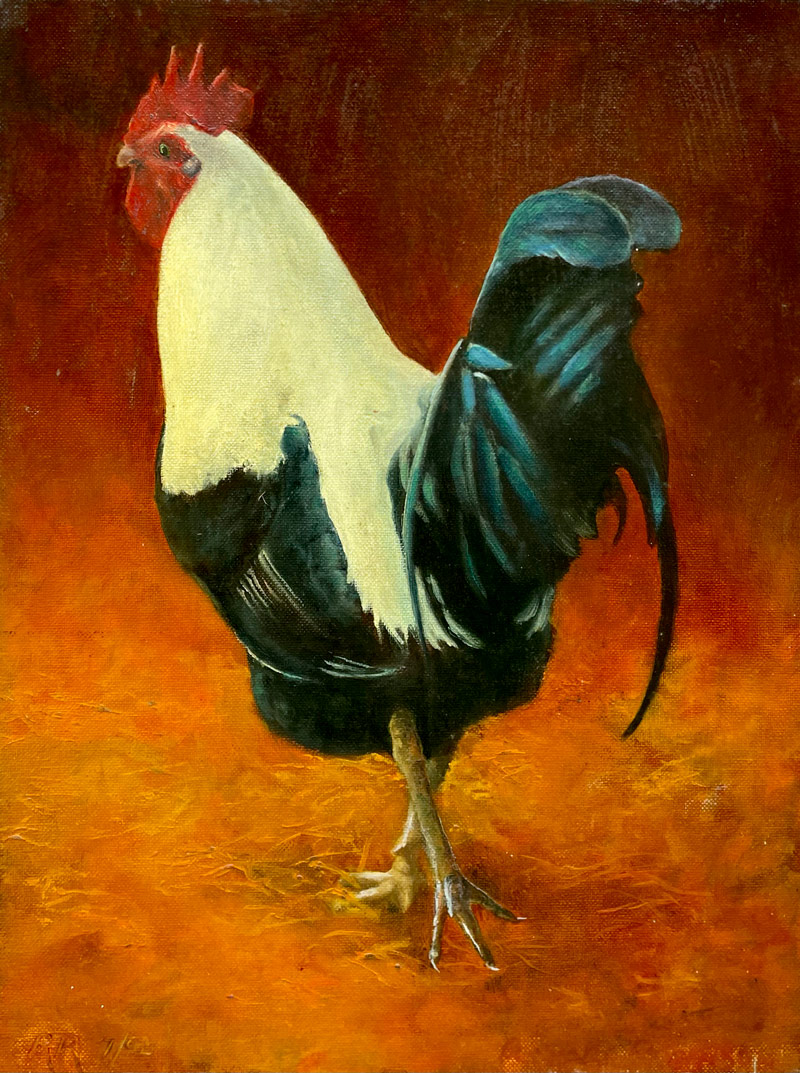 12x16" Oil on Canvas Panel
So I kept practicing, and in high school I copied the style (but not the actual paintings) of a local artist named Bev Taylor who was an expert painter of chickens, amongst other things. I attended a weekend workshop and visited his gallery often to learn more about how he created his richly coloured style.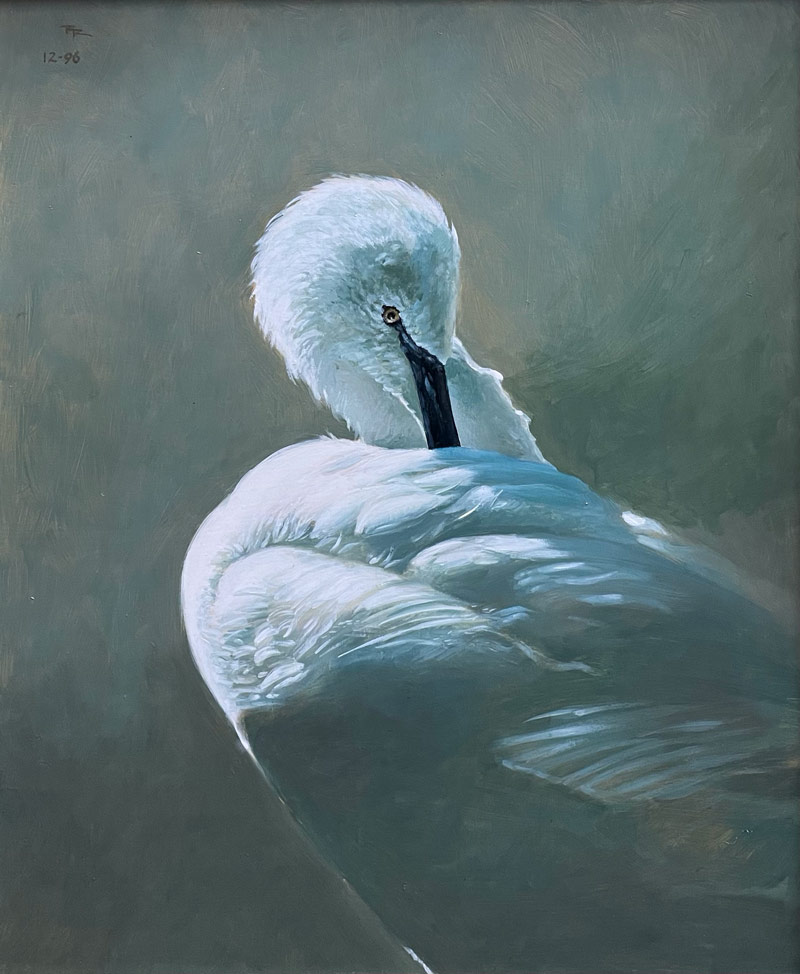 Then I was inspired to follow the style of New Zealand nature artist Raymond Ching, and I copied some of his beautiful paintings from a "Library Book". (The internet wasn't a thing). I learned a lot about layering with oils and creating fine detail and realism. It was an exciting development in my journey.
Next steps
Next I found other artists I admired and learned from them, from galleries, books, DVDs, the internet, and kept painting and painting until, a few hundred paintings later, I had developed a fairly painterly style that I could call my own. I'd found a technique that suited me and settled on a palette of colours I enjoyed using, the type of canvas and brushes I preferred, I developed methods of depicting certain subjects like clouds and waves an so on.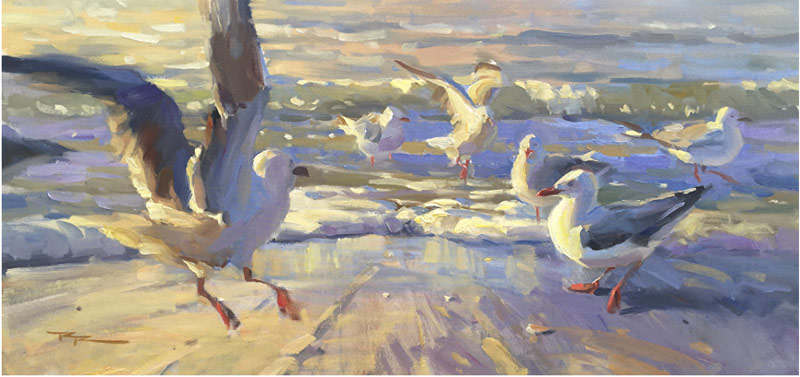 "Last Call" 20x42" Oil on Canvas
In short, I had developed a painting language of my own that I knew how to speak that others could understand and say, 'oh yes, that's a Richard Robinson painting'. My style didn't stop developing of course, because I kept looking and absorbing new ideas and techniques, but those first few hundred paintings were the start of all that, and that's a natural progression.

"Towards the Routeburn" by John Crump
I learned a great deal from painting with John Crump amongst the awesome mountains of New Zealand.

"Rees Valley" 20x50" by Richard Robinson
Artists are sponges
Every artist learns from other artists, and every artist's style evolves over time.
Just look at how Van Gogh's style evolved over time: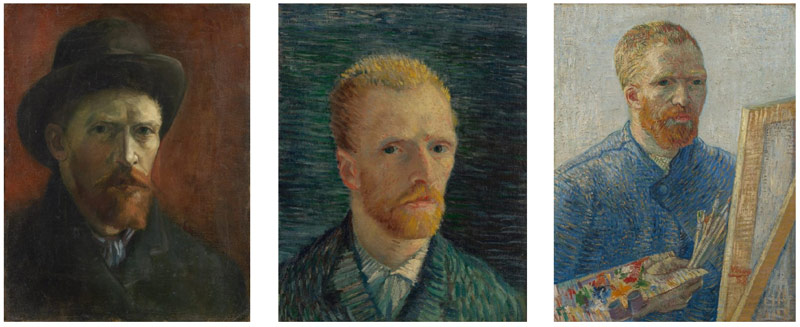 Van Gogh was influenced by Paul Gauguin.

Monet was influenced by Manet and Boudin, and Japanese prints…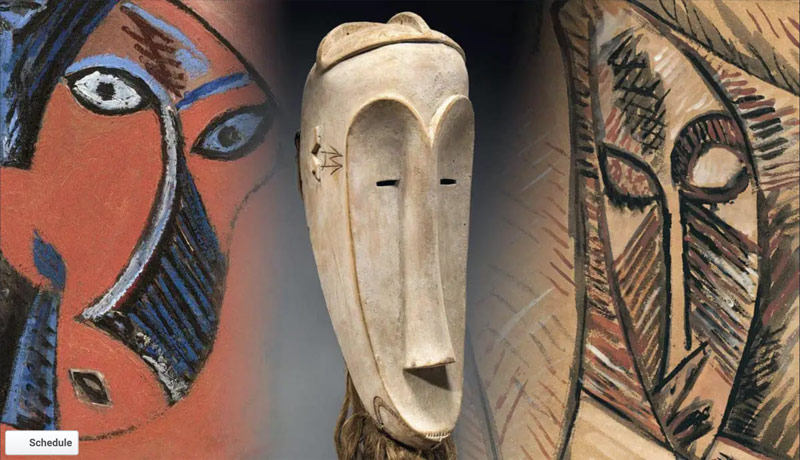 Picasso was influenced by Cezanne and Rousseau, and also from seeing African masks in an exhibition in Paris.
The important thing to note is that all these artists had several styles throughout their lifetimes. So when you find your style that's not actually the end point - that's a starting point, it's a springboard for you to jump off with more confidence and explore new things.
The other important thing to note is that every artist learns from other artists. We're sponges!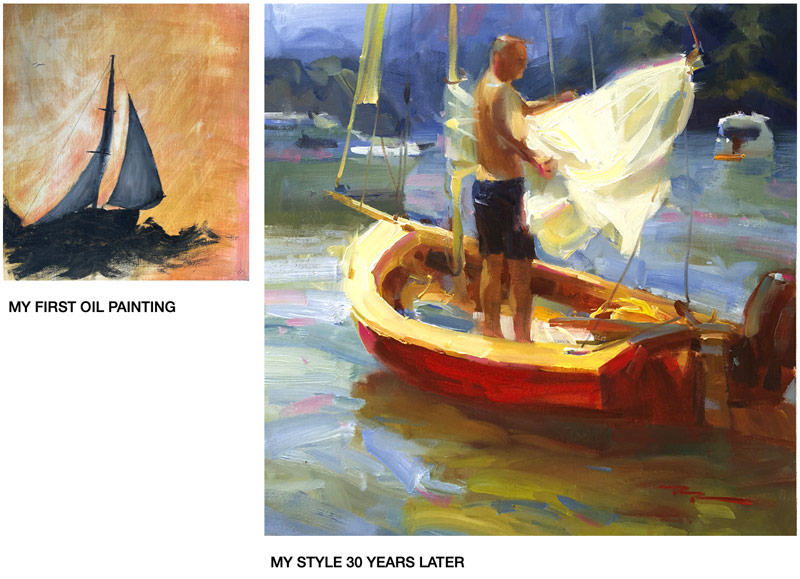 My evolution story is a common one, because we don't tend to take a direct path to our painting goals, if we even have a goal. The goal is generally just, "I want to paint better and I want to find my own style." We just bounce from one interesting thing to the next till we gradually develop a style by trial and error.
But what if you could make that happen faster? Much faster. What if you could find your own unique style within days and weeks, not years and decades? Wouldn't that be great?
What happened with AI!?
A few months ago I was shocked by the amazing progress that's been made in the field of Artificial Intelligence art making. This technology has been developing quickly over the past 10 years, but in the last year there have been a few huge leaps forward. Artists (and every day citizens with no super-powers) are now able to use AI image generators online to produce mind bogglingly beautful works of art in a matter of minutes.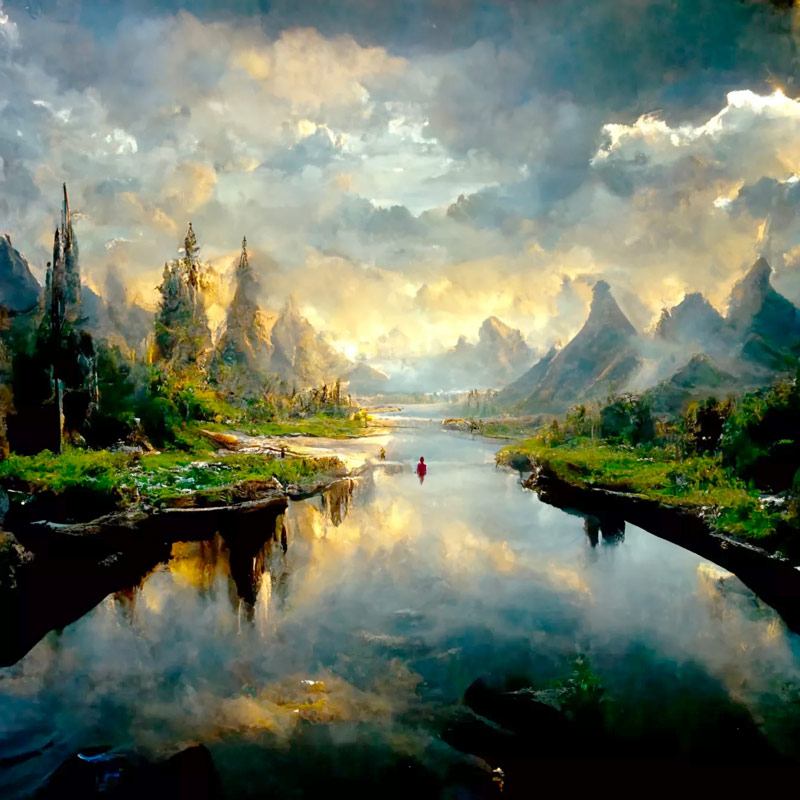 I made this image with an AI in 2 minutes simply by typing 'Most Beautiful Place in the World'.
The AI could make this image in any painting style you could imagine, within minutes.
How does AI do that?
I was shocked when I saw the new AI capabilities. My mouth literally hung open for quite some time. My first question was, HOW!? If you've ever painted a painting you know some of the difficulties in a achieving a decent painting. Now, an AI can do this better than you, faster, in any number of styles, with limitless creativity.
HOW? Well I got curious and dug down into the technicals. Turns out, AI is trained by feeding it thousands of images. It learns to codify the style of these images and then tries to generate new images in line with those style elements. The more you feed it and give it feedback, the better it gets. That's it in a preeetty small nutshell.
What does that mean for artists?
It means a new tool for artists, and civilians. It means an expansion of the ways in which we can create imagery. (and music and literature, architechture, industrial design, manufacturing, medical solutions, etc, etc, etc......but that's another story.) What does it mean for you as a painter?
For me, it spurred me to start thinking about style, and how we as non AI meatbags understand style, learn style and create style.
I looked back at my own painting history and saw how I'd taken style lessons from every artist's paintings I've loved. I saw that it was a slow, undirected process, and I wondered how I could make it faster, more direct, and if I could then teach that to other artists.
Turns out, I could.
What did I do?
Over the next few months I built a step by step method to find and build a style that excites me and spurs me on to new and better paintings. I used everything I'd learned about AI, and everything I knew from 30 years painting and teaching about how we learn painting and think about painting.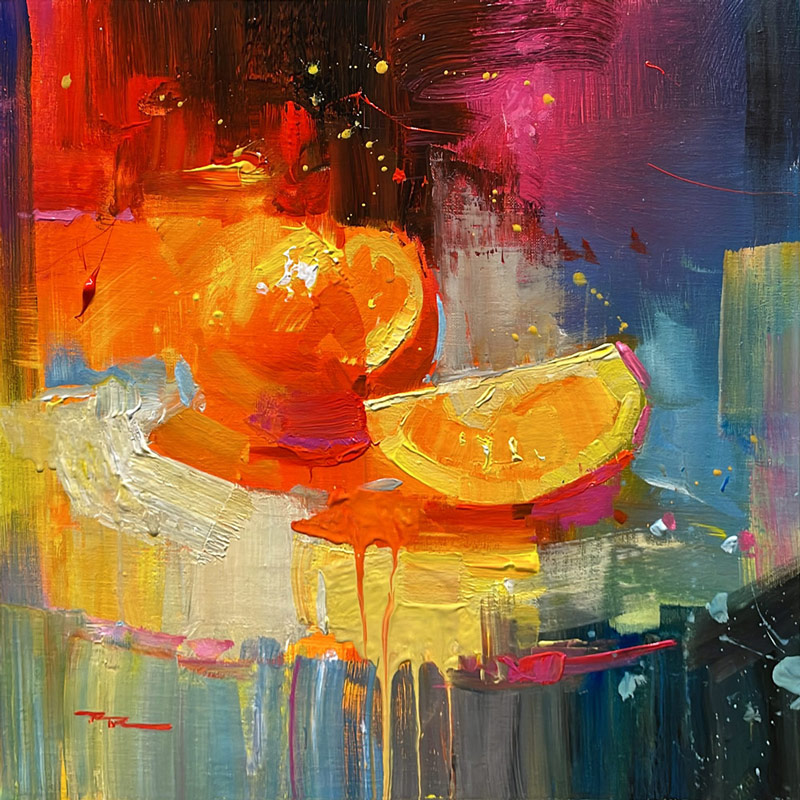 "Space Lemons" 15x15" Acrylic on Linen
I came up with this style, which, okay, may not be your thing, but I really like it.
At the same time I built this process into a complete course that teaches other artists to do the very same thing, combining the power of AI with our meatbrains, plus efficient learning tools like Iterative Painting and 3 part style analysis, to come up with a style that you love and are excited by.
The process actually works for any level artist from beginner to advanced, and in any style or medium.
After working so hard on it I'm looking forward to seeing what painters like yourself can come up with through this more direct approach to developing the style you always dreamed of. Very exciting!!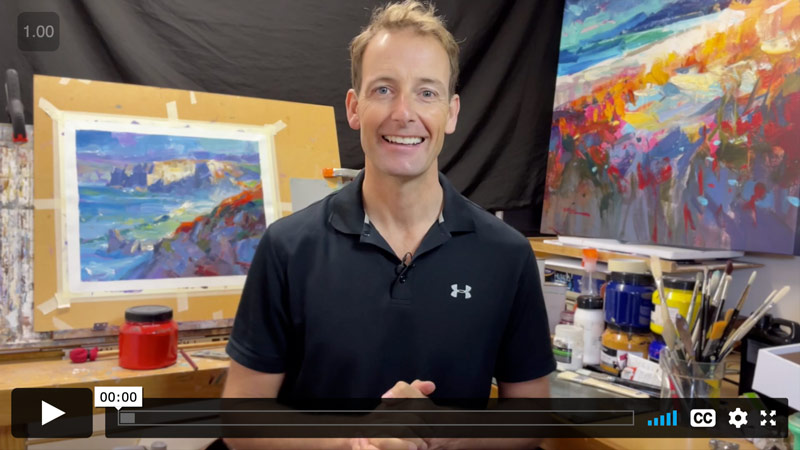 Watch the intro video and learn more about the course here: https://mypaintingclub.com/lessons/230-Find-Your-Style-in-7-Days