April 25, 2018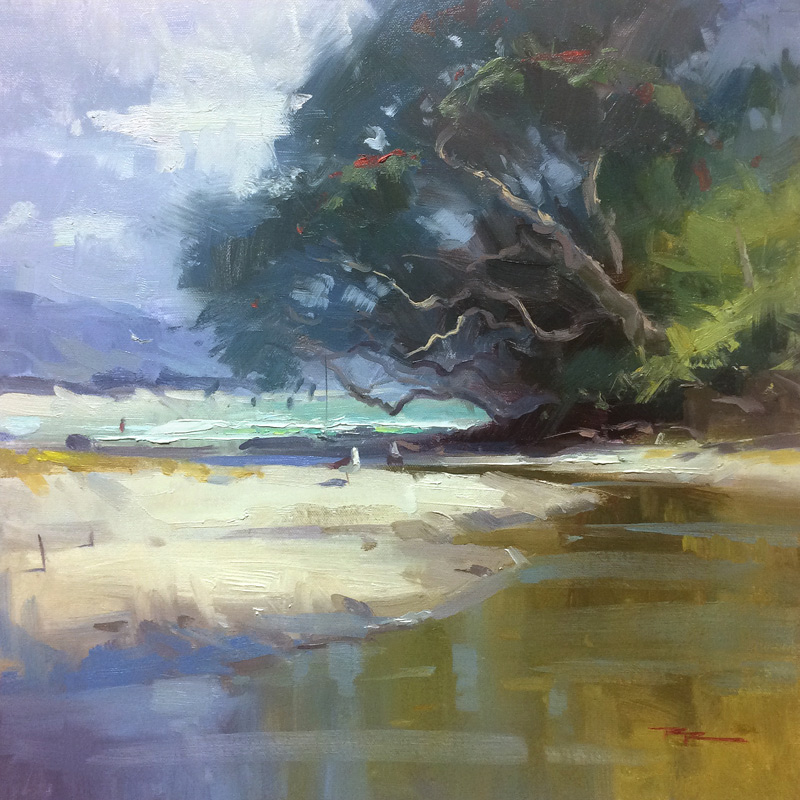 Painting at the Cove
I spent the day with the "Colour in Your Life" TV crew filming me painting this. (See the video above). They were such a nice team it made it really easy to be in front of the camera the whole day.
This is one of my favorite spots – Waipu Cove just 10km down the beach from us. A perfect summer's day for me is coming here to do a painting, having lunch at the cafe and then heading out for a surf. Good times.
Get the full painting lesson here.

Happy Painting,

Richard.